Mama VC
928 Posts | Joined BG: Jul 05, 2008
Last Visit: 1 year ago
Age

31



Gender

Female



Status

Married



Work

Assistant Teacher, first grade



Location

Tillson, New York



Interest

family, fun, tv & film, music, the woods, Autumn, community, HOME.



Hello! My name is Rachel and I have wanted to be a mommy for as long as I can remember. My darling man and I became parents to our amazing baby girl, Hannah Marion, on November 18th 2010 at 9:35pm! Our daughter has a such a personality, and she is so beautiful. I love getting to know her better day by day.
We found out in October (after one lucky month of trying) that we were expecting baby #2! Charlotte Autumn arrived June 5th 2013 at 11:50am after 5 hours of labor and 5 minutes of pushing - she was eager to greet the world!
Charlotte:


JUNE 5, 2013 (7 hours old, 7lbs 4 oz/19 inches)
JULY 15, 2013
AUGUST 11, 2013
OCTOBER 12, 2013
Pregnancy #2:


9/22/12: BFP!


10/12/12: Viability ultrasound - little healthy heartbeat :)


12/10/12: first time feeling (definite) fetal movements


1/8/13: Anatomy Scan - it's another little girl :) Hannah is getting a baby sister!


6/5/13: Birthday!

Hannah: The highlight reel...


NOVEMBER 18, 2010 (10 minutes old, 8lb 2.5oz / 20.5 inches long)





FEB 27, 2011


MAY 5, 2011




AUGUST 10, 2011





NOVEMBER 18, 2011 (BIRTHDAY!!)


JANUARY 21, 2012 (first snow frolic)



MARCH 19TH, 2012





JULY 13TH, 2012


OCTOBER 31TH, 2012





DECEMBER 20TH, 2012


MARCH 17, 2013
JUNE 9, 2013
SEPT 9, 2013
Hannah's Growth & Milestones


11/18/10 - Hannah's Birth Day! 8lb 2.5oz / 20.5in


12/18/10 - 1 month old! 11lb 1.5oz / 23in (wowzers)


12/20/10 - First Smile! (first one we were totally sure was for real, haha)


1/18/11 - 2 months old! 14lb 10oz (97 percentile, chunker!) and 23.5 in long


2/3/11 - starts making chirping, hooting and other fun noises to talk to us :)


2/8/11 - doubled her weight - 24.5 ins & 16lb 9.5oz at just shy of 12 weeks! Holy Cowbaby.


3/17/11 - At 4 months, Hannah is 18lb 9oz and 26.25 in! Very healthy, very happy :)


3/18/11 - Hannah let out a real giggle today! So beautiful


4/7/11 - Hannah can now roll back-to-front in both directions very well. She's gone front-to-back a few times for Daddy.


4/22/11 - first spoon feeding (Earth's Best sweet potatoes)


5/19/11 - 6 months! 20lb 12oz, 27.75 in long


6/5/11 - commando-crawling has begun


6/28/11 - pulling up to stand


7/17/11 - cruising all over the living room!


9/16/11 - walking baby! She can take several steps without falling down right away


11/20/12 - ONE YEAR! 22lb 12oz. Walking like a pro, says about 10 words and understands 20-25 words. Eating 3 solid meals plus 1-2 snacks a day, and still breastfeeding 4x/day.


2/24/12 - another growth spurt puts Hannah at 26 lbs, 31/5 inches. As of about 2 weeks ago, Hannah is no longer BFing.


5/8/12 - Hard to believe Hannah is 18 months! She is 28lb 2oz, 32.75 ins and says about 50-60 words (even if only DH and I understand most of them).


8/8/12 - Hannah weighs 31lbs and is 34ins tall! She says over 150 words, many of which are understandable to total strangers! She runs around, climbs everything and is just awesome :)


12/26/12 - At her 2 year checkup, Hannah weighed 34 lbs and was 36 inches tall. She is meeting all her benchmarks and then some! Love this toddler :)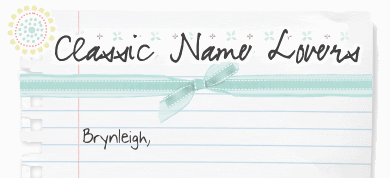 My 1st Pregnancy:


3/1/10: BFP with digital ept test!


3/8: first Dr. appt to check beta levels. Results: hcg 625/progesterone 25. 162 lb


3/10: second beta levels. Results: hcg 1630/progesterone 25 - woohoo!!!


3/29: 1st u/s! Baby VC is healthy! EDD 11/14, hb 149


4/30: we heard the heartbeat (140s-150s)! 160 lb


5/27: heard the heartbeat again, still in the 140s. 163 lb


6/22: It's a girl! Hannah Marion. HB is 147, weight 11oz. I'm still 163 lb.


7/20: Hannah is 1lb 6oz, HB is 150. I'm up 8 lbs this month to 171.


8/18/10: Glucose test. Hannah's HB is 155. I gained TEN POUNDS this month :(


9/20/10: Healthy as a horse! Up to 190lb, despite eating less junk. I still look good lol.


10/7/10: Hannah is head down, and will hopefully remain in position. I am 193 lb.


10/21/10: Almost 1cm dilated, 80% effaced! Midwife suggested starting EPO. Still 193lb.


10/29/10: 1cm /80%, but now she's a bit lower. I weigh 199lb. No group-B Strep though!


11/5/10: no progress since last time. 200lb.


11/12/10: still no more dilation :(. I weigh 202lbs, blah.


11/18/10: Welcome to the world Hannah!
5 Get-to-know-me-better Facts:


1. I feel most beautiful when I'm singing.


2. I am a "Guys' Girl". I love my boys :)


3. I love tattoos. If I wasn't planning on teaching, I would have way more.


4. I am very loyal. If you've earned a place in my heart, I will do anything for you.


5. I am very non-judgemental & open-minded, but I get very defensive when people try to limit civil rights or try to press their beliefs onto others. Live your own life, damn it!