Good luck with your labs! We are not positive if we are expecting yet, I have had two positive tests followed by a negative one. I went to my doctor this afternoon for a blood test, so I will find out for sure tomorrow afternoon. If not, we are starting to TTC immediately :)
Hey! I haven't talked to you in forever :) Glad to see you are TTC now! How have you been?
May 18

Good luck TTC hun! i know what it's like...ive had PCOS for a bit now and we've been trying for over 4 months, *** baby dust ***to you!
October 9

Hey i was just wondering if you were still interested in the Gaga Bracelets... i am going to be ordering them next weekend!! Thanks Let me know!! :D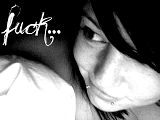 September 30

thank you:D
Nooooo Brett wants to wait until we are sure my period is late to test. Stupid boy.
Congratulations on getting married today Miss :) I want to hear all about it sooooon