About Me
I Love My Boys!! I have a wonderful 7 year old little boy and recently just had my second son March 2nd 2009. After tring for a very, very long time!

**Jesse Chase
Born 02/22/2002 @ 1:19am
5lbs 12ozs 18 1/4 inches

**Derek Alec
Born 03/02/2009 @ 10:09 pm
5lbs 7ozs 18 inches
H
I have 21 kids and live in ghjk, mi, United States
October 19

Wow, so how is everything going? What did your husband think? Did they say if you were already pregnant when you had your tubes tied?
June 20

Hey girl! how is it going?
RiRi261
I have 2 kids and live in Virginia
May 11

Hi my evil twin :twisted:
May 7

thanks!!! theres another one that about to arrive. she's just taking her sweet time! i wish we had a boy this time.. but im good with 2 girls lol
May 7

Thanks! He picked it out all by himself.
RiRi261
I have 2 kids and live in Virginia
May 7

Hi boo!! :D
February 22

thank you for the bday wishes!!! it s***s being preggo on my 21st but i guess we will see who my real friends are after its over.. as soon as i found out i was preggo they ditched me and ran the other way.. so i guess it will prove who i really have and who i dont hahaha :)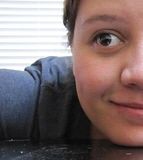 January 27

Thanks mama!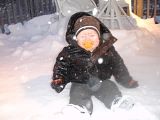 August 5

I just read your post however I wasnt sure if I should comment there or not because I havent suffered that sort of loss. I am scared something isnt right with my pregnancy because I just dont feel pregnant at all. I go tomorrow to check for the heartbeat, I HOPE I get to hear it ( it will be the 1st time ) Anyways, I live in Edgewater MD so saw you were local too. I lived in Crofton for 10 years too! I just wanted to stop by and say HI to a local !!!
August 5

aww! well its good to hear that you and your family are doing good. Its good to knowthat having a baby youngis not as horrible as everyone makes it sound. Thanks for the positive words. I really needed that!:D