About Me
I am a very happy mom, raising my 2 babies. Ive been with bg since my first m/s in 2008.
I work from home, crocheting anything and everything you might need want or desire. If youre interested in anything, please let me know!
http://facebook.com/fuzzytottoppers
January 15

I've been here since April 7th last year and am also going crazy without anyone to talk too. I have two children. My son 2 almost three in may and a daughter just turned one. I live in bruchmuhlbach so just a town from you. Which caught my eye. I would definitely live for my kids to have some other kids to interact with. I wouldn't mind having a friend either seems I have only a few now.
March 16

Rory's doing well :) He's certainly not going to hang out for the long term according to the Dr. I dilated 3 cm and thinned from 0-50% in only 7 days.
Blythe.
I have 1 child and live in Indiana
February 15

Hi! I will go through all DD's stuff to night and get back to you :)
January 16

He momma, I dont know how dark of a crib you are looking for but this one jsut poste on RYS today and its not a drop side <a href="http://www.ramsteinyardsales.com/item25050652.html?itemId=25050652&amp;src=SEARCH">http://www.ramsteinyardsales.com/item25050652.html?itemId=25050652&amp;src=SEARCH</a>
December 14

Congrats on your girl!!
Rhia Leigh
I have 33 kids and live in Massachusetts
November 30

Thanks hun good to know, I have an appointment tomorrow so I'll be sure to ask them about that. The doctor had said he thought it was probably because the baby was still below my pelvic bone or something? Who knows lol I just hope they can hear it tomorrow. Congrats on your pregnancy and good luck!<3
November 20

6 days overdue and counting lol...totally not how i expected this pregnancy to go..totally praying that he comes soon because i do not want to be induced on wednesday...so that's our plan at the moment...hurry up and wait.... how are things with you and the new pregnancy? have you found out what you're having yet?
eℓℓa & rory
I have 2 kids and live in Manchester, New Hampshire
October 28

haha, yep! I'm off to go do my copious amounts of updating! She got here Tuesday, the 25th at 3:46pm, unmedicated labor, 7lb, 7 oz, 18.5 inches long :)
John Mayer.
I have 2 kids and live in Modesto, California
October 11

Hey, I'm doing okay. Thanks for asking. Hope you're doing well. :)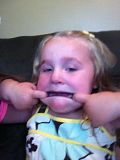 August 21

My morning sickness well all day sickness is slowly getting better. I'm going to get some of the pops when I go to the doctor. Hopefully I won't have to try anything and it all stays away!! I'm not getting my hopes to high though.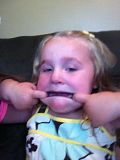 August 20

Thank you so much.
dream
I have 2 kids and live in Linz, Ob, Austria
August 19

you've been nominated. please approve you nomination and submit a picture if you like. =D <a href="http://forum.baby-gaga.com/about1844055.html">http://forum.baby-gaga.com/about1844055.html</a>