J4B, RN is me
8502 Posts | Joined BG: Jul 14, 2008
Last Visit: 1 year ago
Age

40



Gender

Female



Status

Married



Work

SAHM



Location

Maiden,



Interest

nature, crafts, reading, scrapbooking, stamp carving, quilting



Thank you
Malakai's Mommy
for the above siggy!
Mom of an 12 yo daughter and 9 yo son. My newest son was born August 1, 2009.
thank you Fuhh Cue for the above siggy.
11-14-08
My BFP
The Blessing of Unanswered Prayers

I asked for strength that I might achieve;
I was made weak that I might learn humbly to obey.
I asked for health that I might do greater things;
I was given infirmity that I might do better things.
I asked for riches that I might be happy;
I was given poverty that I might be wise.
I asked for power that I might have the praise of men;
I was given weakness that I might feel the need of God.
I asked for all things that I might enjoy life;
I was given life that I might enjoy all things.
I got nothing that I had asked for,
but everything that I had hoped for.
Almost despite myself my unspoken prayers were answered;
I am, among all men, most richly blessed.
12/4/08
- 1st appt and sono: Baby is measuring 2 weeks behind. I am not changing my EDD though because I know the only possible time it could have happened. My theory is that baby's early growth was stunted due to super high caffeine intake during a solo road trip to NY.
12/9/08
- Spotting and bleeding, had a sono, baby measuring 10 days behind. Diagnosed with Subchorionic Hemorrhage.
12/11/08
- Another appt. Heavier bleeding, some clots. Doctor is so nice. Things are still looking okay. Diagnosed with a threatened miscarriage.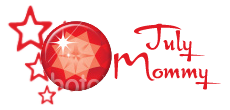 12/15/08
- Bleeding tapering to light brown.
12/17/08
- Bleeding has stopped.
12/23/08
- OB interview, sono. No evidence of SCH. Heartbeat is 170. Healthy baby. Baby measuring 8 days behind.
1/6/09
My BFF had her twins today on their Daddy's birthday. Lucas and Jacob, I get to be an Auntie.
1/7/09
First midwife appointment. Down 3 pounds. Doppler heartbeat found in the 170s.
1/12/09
Nuchal Translucency, Measures 1.8, low risk. Heartbeat 173. Measuring 6 days behind. :). Baby was waving, jumping and had little legs crossed. Felt a tap from baby this morning while lying on my tummy. I am down 6 lbs from pre-pregnancy.
1/27/09
Genetic counseling appointment. Sonogram. Heartbeat was 163. Still down 5 lbs from pre-pregnancy. Decided to forgo most testing.
2/4/09
Midwife appointment. Gained a few pounds, still about a pound less than pre-preg. Cystic Fibrosis test was negative. Heartbeat was 154.
2/26/09
Anatomy scan. It is a BOY. Gained 1 pound since pre-pregnancy.
3/21/09
3D ultrasound - baby BOY was punching momma and s*****g his hands. He liked being all curled up in a ball and had his hands next to his face all the time. He is so cute.
3/26/09
Midwife appointment - All tests came back normal. Gained a total of 2.5 lbs pre-pregnancy. Heart rate was high 140s low 150s.
4/21/09
Happy Birthday Braeden!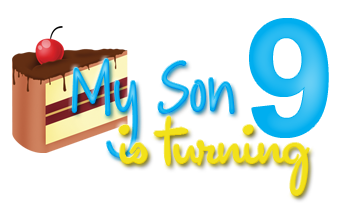 4/23/09
Last monthly appointment. Gained 8.5 lbs, total of 11 now. BP good, baby heart rate is 150. Took GD test. Hoping for a pass.
5/7/09
Appointments every 2 weeks now. No weight gain, measuring at 30 weeks. GD test normal, iron normal, blood counts normal. Garrett's heartrate at 153.
Thank you
ZOMBIE
for the name g*****c above. :)
5/21/09
Gained 4 pounds since last appt but that also means 4 lbs in last 4 weeks overall since nothing was gained at last appt. Total 15 pounds this pregnancy. They say I am 30&3/7 but I know I am 32 weeks tomorrow, measuring at 32 weeks. (love to say I-told-you-so) Garrett's heartrate 150. Bought a pregnancy belt, wonderful relief from the rib pain. Midwife suggested taking a muscle relaxer to help the muscles not fight the chiropractor's adjustments. Gonna give it a try.
6/5/09
Midwife appt, 34 weeks according to me... 32 and a few days according to them, measuring 34-35. Pitting edema is awful in my feet and ankles. Midwife said to drink some caffeine to help as a diuretic. Love my hot-tub... helps so much with the swelling.
6/18/09
Midwife appt at noon and Hospital tour, 6pm, 36 weeks. All is good but hospital, not real pleased with it.
6/23/09
Yeast infection, sucks.
7/2/09
Midwife appt, total 23 lbs gained. Baby measuring 37-38 wks with a heart rate of 140. Fingertip dilated, 50% effaced.
7/10/09
Midwife appt. Just a quick measure, at 40 weeks now as far as measuring goes. Down a pound.
7/17/09
Midwife appt. Down another pound. Now measure 37 weeks, baby dropped more. No progress, about a 1cm, 50%. high and firm. Going to be pregnant forever I think. Cleaned the hottub, I love it so much. Going to have to ask for induction next week as my insurance expires July 31. EEEK. Edema not too bad anymore.
7/23/09
Next midwife appt.
8/1/09
Garrett is finally here. 8lb 10.6 oz (76.5%), 23in (99.9%)Here is the story:
http://forum.baby-gaga.com/about726089.html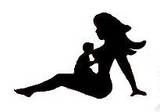 8/4/09
2 day discharge check-up, Garrett only lost 2 ounces. He weighs 8lb 8oz (66.8%).

8/18/09
2 week check up. 9lb, 3.5 ounces (57.8%), 23 in (96.8%).
8/24/09
WIC checkup. 9lb 14oz (66.2%), 23 in (92.3%). I have lost 25lbs.
8/25/09
Eliana and Braeden went back-to-school.
8/27/09
Garrett smiled for the 1st time.
9/3/2009
My darling daughter Eliana turned 12. Time sure does fly.
9/9/09
Garrett won 2nd place in a contest on here. :D
10/5/09 Garrett giggled during tummy time on the boppy
10/16/09 Garrett laughed at a store clerk.
10/20/09 Garrett's 2mo well child. 14lb 4oz (80.7%), 25.5in (95.4%), 17in head (94.7%)
11/02/09 Ear inflammation. 15lbs (81.5%)
11/24/09 Garrett's 3mo well child 15lbs 9oz
11/25/09 Garrett rolled belly to back
12/22/09 Garrett's 4mo well child. 15lb 12oz (49.5%), 26in (70.1%), 17.5 in head (88.1); he rolled back to belly and loves his Jumperoo and standing. Teaching him baby-signs.
12/25/09 Sweet potatoes, he loves them. Mom and I had to tag team feed him.
01/04/09 Bananas. Loves them.
1/?/10 Carrots, yummy
1/16/10 Green beans
1/17/10 Sits independently, has been intermittently signing MILK, understands MILK, MORE, DIAPER
1/21/10 Mimcs sounds
1/25/10 Mastered the sippy cup
1/28/10 The great Bumbo escape
2/1/10 6 months old, still breastfeeding
5/1/10 - 9 months breastfeeding :)
7/27/10 - tooth #4
8/1/10 - 1 year breastfeeding, I just love the closeness