About Me
I married to my Best Friend in May 2007. I have one child, Tyler, who is my everything. I am a Stay at home Mommy for the time being. Now that my son is 2 years old and we are excited to be expanding our family! I just recently found out that we are expecting a little girl! I am so excited. I have already went shopping and have bought her so much stuff. Girls are so much fun!
I have been a BG member since 2008. I love BG!
♥First Trimester:
1-4 weeks [ 1 Month ]= DONE!
5-8 weeks [ 2 Months ]= DONE!
9-12 weeks [ 3 Months ]= DONE!

♥Second Trimester:

13-16 weeks [ 4 Months ]= DONE!
17-21 weeks [ 5 Months ]= DONE!
22-26 weeks [ 6 Months ]= DONE!

♥Third Trimester:

27-30 weeks [ 7 Months ]= DONE!
31-35 weeks [ 8 Months ]= DONE!
36-40 weeks [ 9 Months ]= IN PROGRESS♥♥♥
" />
March 9

Good Luck!! :) Easy Labor Dust for you!!
March 7

I just read your post and I'm sorry that you're having to be induced. Hopefully its the best for you and your baby. I have to have a c-section on Monday. Hopefully you wont need one, but if you do mama I'm here for you! I just want to do what is best for the baby, and I'm sure you do too. Good luck let me know if I can help in any way!
February 3

We are almost there!!!! :)
The doctor gives sneak peaks where I go. You might be able to ask about a sneak peak and possibly a picture! Hopefully your doc is as cool as mine! I am definitely paying the 100+ dollars later in pregnancy!
ya i feel kicks here and their i find out the sex in 10 days im stoked and i want it to hurry up lol what are you wantiong?boy or girl
lol thats cool yeah as you go about this site theirs tons of gils nameing teir kids the same thing just like 1 or 2 letters off lol hows the baby doing?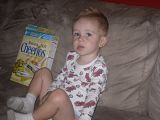 August 10

Hey! How are you feeling? Is the nausea any better? My b**bs have been really killing me lately - lol. I called my dr. to ask what was going to happen at the first appt. and they said that as long as I am at least 10 weeks, I will get an ultrasound! Well, I was just checking in! Alaina
August 1

That is crazy...and we are kinda from the same area of Michigan! I'm actually from Marine City, but I currently live in Attica! Congrats to you,hope all goes well!
I'm getting my first ultrasound on the 12th of august (I hope, they might have mentioned it but i cant remember that far back :( so i hope so!)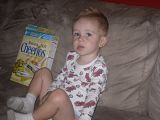 July 31

Oh wow - I am so sorry to hear that about your nausea. Well, hopefully it will go away soon and yes, you are lucky you aren't working! I am lucky my only job right now is studying because it's okay if I fall asleep in the middle of it! As for an ultrasound, I have not had one either so I am with you on the jealousy part! I have my doctor appt. on Aug 20, so I'll let you know if they did one on me and you will know what to expect at your appt the next day! Keep me updated! Alaina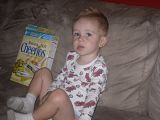 July 30

I have had no nausea or vomiting or anything - just breast soreness/tenderness and fatigue. Therefore, I have not tried any of those things. Have you asked anyone else? I'm sure someone on here has tried them! I am getting a belly and I haven't even been eating any more than I usually would. I think it's bloating and swelling. What about you?