The Honeybun's Mommy
955 Posts | Joined BG: Jul 16, 2008
Last Visit: 2 years ago
Age

32



Gender

Female



Status

Married



Location

Texas



Myfamily is my everything! I am married to my best friend. We have so much fun together! He calls me his ladybug. We had our first baby September 29, 2008 and he is now 4. I absolutely love being his mommy!! Im an outgoing but shy person. We are currently trying for baby #2 and I cant be happier!!!!!. Im usually pretty sweet, but sarcastic too. Anything else you want to know, just ask. Id love to chat with you!!:P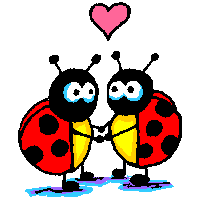 As Sweet as a ........
>
Pregnancy Survey
About You
Name?:
Chauna
Age?:
25
Height?:
5'9"
About The Father

Name?:
Chad
Age?:
27
Height?:
6'1"
Are you still together?: M
arried sept. 6, 2008
About Your Pregnancy

Is this your first pregnancy?:
Yes
When did you find out you were pregnant?:
February 23th, 2008
Was it planned?:
No.
What was your first reaction?:
I was in shock, I was taking an antibiotic and thought that could give me a false positive. We stayed up all night researching it!
Who was with you when you found out?:
Chad
Who was the first person you told?:
My parents, then Chads parents!!
How did your parents react?:
They were so excited! I think more than we were lol!!
How far along are you?:
32 Weeks.
What was your first symptom?:
Bigger b**bs!!
What is your due date?:
October 20th
Do you know the sex of the baby?:
Yes.
If so, what is it?:
baby boy!!
Have you picked out names?:
Chaden Joshua! Pronounced like Shayden. I came up with it dads name is CHAD and mine is Chauna pronounced SH. so.... its CHAD with en added and pronounced like mine. We wanted another CHA name since both our names begin with CHA.
If so, what are they?:
I got ahead of myself.
How much weight have you gained?:
Um, like30 pounds.
Do you have stretch marks?:
I have one where my belly ring was.

Have you felt the baby move?:
Yes. He is a wiggle worm!!.
Have you heard the heartbeat?:
Yes. Many times now.
About the birth
Home or hospital birth?:
Hospital

Natural or medicated birth?:
No epidural but will take anything else!
Who will be in the delivery room with you?:
Chad and my mom
Will you breastfeed?:
Yes.

Do you think you'll need a c-section?:
No, I hope not Im terrified to have one.
Will you cry when you hold the baby for the first time?:
Im sure, I have been such a cry baby this pregnancy!
What's the first thing you might say to him/her?:
I dont know?? I guess what ever I feel at that moment!
Would you let someone videotape the birth?:
No thanks! Idont want to see my vag that stretched out!

Are you excited about the birth, or scared?:
Scared!! I dont know what to expect, but excited about holding our baby boy!!