About Me
On July 10th at 8:19 pm,
After 20 hours of hard induced labor,
A surprise cesarean birth and a lot of pain,
Carson David was born weighing 6 pounds 5 ounces.
He completed my whole world.
Shortly after birth my son was diagnosed with craniosynostosis and we had to fight to keep him out of the NICU.

Carson has also been diagnosed with Gilbert's syndrome.
We only breast feeding and we don't CIO.
He is always attached to myself or my husband.
And I wouldn't have it any other way.

July 26

aww thanks! it took a long time to get a good picture of the both of them lol. they always turned out funky.
July 13

You can haz them all.
July 12

Me neither,only cause I can't eat there anymore. haha.
July 12

WHatevaaaaaa :P
June 9

Beautiful little boy mama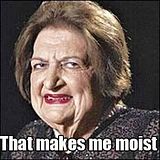 May 20

Since a little before Feb 18th :P
Hey! I charge $5... Give me a week to get it done, but it should only take a couple days. I say a week just in case something comes up lol
May 6

Awwwwwww. :(