Sabrina~SquishyButts
46344 Posts | Joined BG: Jul 19, 2008
Last Visit: 4 months ago
Age

35



Gender

Female



Status

Married



Work

Maker of ALL KINDS of baby stuff



Location

El Paso, Texas



Created by MyFitnessPal -
Free Weight Loss
Tools
PLEASE DO NOT ASK ME HOW TO MAKE CLOTH DIAPERS.
I am tired of answering a question on how someone can make a diaper for their child only to turn arond a week or so later to see them selling diapers here on BG using my patterns or my ideas. I worked hard for the way I make my diapers. Call me crazy, but I feel i you're going to make diapers the right way, then you should put in the same effort, too, not get answers handed to you the easy way. GOOGLE CAN DO IT IF YOU ASK IT TO.
**If you are going to ask me to rush an item for you by making it on my off time, please be prepared to offer a donation, as it is my free/family time that is sacrificed when I drop everything to make your item last minute. I won't usually ask for it, but, then again, I shouldn't have to. Thank you**
Find me on Facebook
Squishy Butt
Create Your Badge
~*~*~*~*Wait List Thread~*~*~*~*~*
http://forum.baby-gaga.com/about936774.html
~*~*~*~*My Hyena Cart Store~*~*~*~*~
http://hyenacart.com/SquishyButts/
Interested in lay-a-way?
http://hyenacart.com/SquishyButts/mt/3015/72863/Layaway-Payment
**SNAG 'EM IF YOU LOVE 'EM!!***
**~~**Please read store policies and shipping policies at bottom of this page**~~**
Army Wife!! Mom to 3 great kiddos.
MY BESTIE AND ME
Breastfeeding ribbons--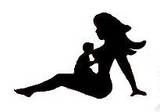 We had a really rough start. Thanks to jaundice, Gavin had to be hospitalized at the same time my milk came in. He was so sick for the couple of days when the milk came in, that he couldn't up my milk supply. Then, he was hospitalized and ended up having to suppliment so the jaundice could be treated. Then he couldn't nurse, and wasn't upping my supply no matter how much I pumped. Then, he couldn't nurse for nipple confusion, and we tried for weeks to get him to learn how tolatch. First,time he latched was with a shield, and then finally, he was able to latch, and I cried because I was so proud of him!Wespent days and weeks on the couch as he would nurse around the clock because I didn't have enough milk, and we finally found a routine.
Rough Start-
6 Weeks-
3 Months-
6 Months-
9 Months-
12 Months-
18 Months-
Mentioned on VOL 1 pages 226., 249, 254, 412, 423, 454, 476, 503, 506, 513 ,519, 528, 543, 564, 571 , 585, 604, 609, 610 , 614, 623, 652,676(x's 2), 682, 722, 725, 732, 743, 765, 766 , 767, 787 (x's 2), 789, 790, 792, 797 (x's 3), 798 (x's 2) , 802x('s 2), 825, 832(x's 2), 835, 838, 839, 840, 848, 862, 872,874, 878 , 882 (xs 2), 897, 922 (xs 2), 926 , 947, 954, 968, 982, 989, 1017 (x 2), 1030, 1034, 1058, 1062, 1070, 1079, 1085, 1094, 1115, 1128, 1147, 1163 (x's 2), 1166, 1187, 1210, 1224
VOL 2 ADDS:
pp. 40 , 45, 52, 64, 73, 81, 123, 129,138 (x's 2), 147, 151, 152, 153, 158, 167, 174 (x's 2), 178, 180 (x's 2), 194, 200, 210, 214 (x's 2) , 225, 227 ,236, 241 (x's 2), 247, 249 (x's 2) , 258, 260, 264, 314, 338, 369, 375 (x's 2), 380, 382, 390, 395, 397, 400, 403, 415, 419, 426, 441, 446, 452, 454, 461, 471, 474, 498 , 521, 528, 538(150*), 540, 543 (x's 3), 583, 584 (x's4), 586,596, 615, 616 (x's 2), 618 , 619, 626, 630, 644, 648 (x's 2) , 660, 662 (x2), 664, 665, 666, 669, 670, 672 (x's2) (181*) , 673, 675, 682 (x's 3), 683, 690, 698
****Your Item's appearance may vary depending on what fabric you chose. Pictures below just show what the different items look like, how they are made, and an example of my craftmanship. You will need to chose your choice of fabric for the item you are looking for.
Prices do not include shipping.
~Sized Diaper Cover~ $13
~Sized New style cover~ $13
**OS Option- $18
~Sized All in One~ $20
**OS Option $25
Inside of an All in 2 & pockets~ (comes off, to wash/dry easier) add $2 to the price of the AIO for labor and extra materials to make it 2pieces.
AI2- $22
-OS option is $27
Pockets $22 sized
-OS option $27
Same price for pockets, because they use the same types of materials, just put together differently.
**Pocket Fitted diaper**
Sized One piece flannel diaper: $15
OS option- $22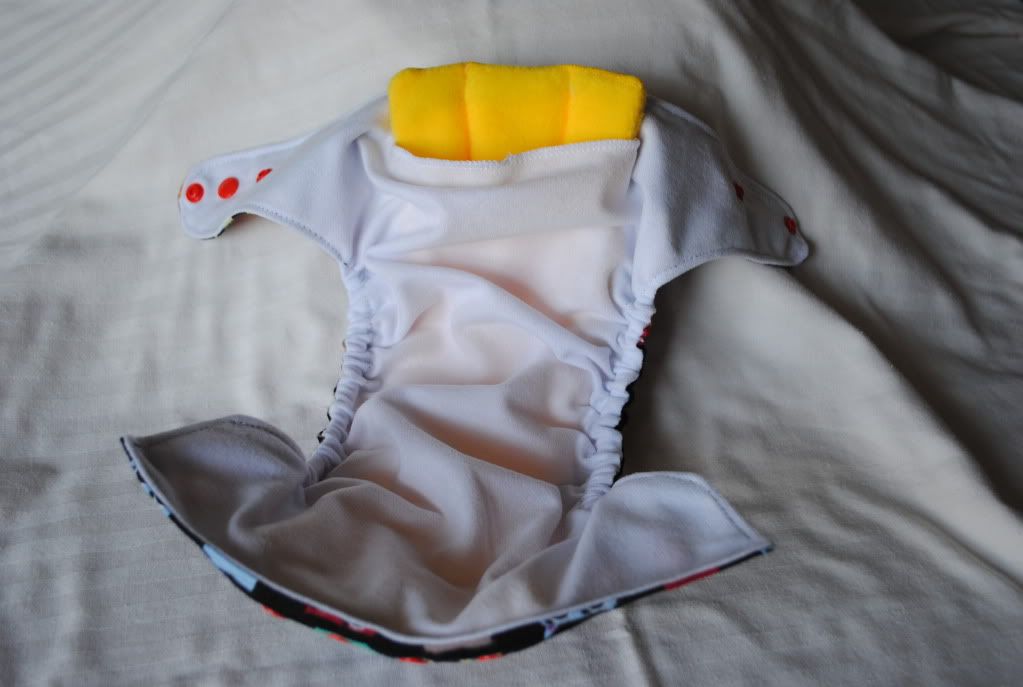 ~Sized Interlock/sherpa, or Interlock (lined with what is in stock)~ $18
OS option- $23
~Wetbags~ (pictured is xlrg) Price ranges from $10- $28
approximate sizes:
Small- 9 x 7- $10.00
Med- 9 x 11- $15.00
Large- 12 x 14- $20.00
XLrg- 16 x 22- $28
~Blankies~ (pictured below is crib sized, approx 30 x 40) Price depends on size
Small size- 16 x 16 - $20
Lovey size- approx 18 x 22 - $25
Stroller size- approx 28 x 30- $32
Crib blanket- approx. 30 x 38- $40
Toddler blanket- approx 36 x 40- $45
This price includes 1 embroider, which is typically a name. (Middle and/or Last names are considered extra names)
Designs embroidered on the blanket are charged at $1 for every 1,000 stitches, per industry standard.
***WEIGHTED BLANKETS*** are priced on a case-by case basis, due to the excess materials and manpower to assemble. Please discuss privately with me to determine the price of your weighted blanket. Size for the blankets can still be gauged off of above list.
Toddler size blanket is most popular for regular blanket,
Small or Lovey is most popular for lap pads (for when they're a little older).
~Shopping cart / highchair covers~ (Made with high loft batting for comfort for your LO in the cart and includes bag and safety belt) $65
~~~Embroidery Services available on most all items~~~
**$5 per name (ie., first, middle, etc)
**$5 simple designs (ie., butterfly, star)
***Complex and very complex embroidery designs WILL cost more. Dependent on design/ stitch count, etc.
**$8 Applique each
**Complex applique's WILL cost more, dependent on design, color count/ stops, etc.
Mei Tai Style wrap- $65
made with high loft batting in carrying panel and straps for comfort for wearer and baby. Forward, Backstitched and ribbon stitched for safety and strength. Longer carrying panel to accomodate taller babies. Tested on babies up to 36 lbs so far, worn with great ease and comfort in a front as well as back carry.
@@@~~~Shipping Prices~~~@@@
So,,,we all can agree that the USPS "upping" rates sucks... and they have to reflect here, too.
1st Cover- $2.50--- ea add'l cover- $1.50
1st Fitted- $3.00--- ea add'l fitted- $2.00
1st AIO, AI2- $3.00---ea add'l AIO, AI2- $2.00
Shopping Cart Covers- $8
Wipe Cases- $2.50 (without the wipes inside)
Clutch- $2.50
Wetbags- $3
Blankets- Dependent on size/weight.
~~~~~~Store Policy~~~Shipping policy~~~~
When you order an item, I will put you on a wait list. When your name comes up on the list, I will PM you and let you know, and make sure you are ready to pay. If you are, I will invoice you, and once I recieve payment, I will start your item.
When I finish your item, I will send you a pic. Once I get your "seal of approval", I will ship your item. I will try to stick to a Monday, Wednesday, Friday shipping schedule. If I am delayed for any reason, I will post a message on my Facebook page to let you know.
Your item will have a DC # available straight through Paypal, as that is where I almost ALWAYS get my shipping labels, and it automatically attaches your DC to the transaction, viewable by clicking on the blue "details" link right beside transaction on PP.
If you want insurance YOU need to let me know. Once the package leaves my house and is en route to you, if it gets lost or damaged in transit, I cannot be held responsible for it! I would REALLY hate for your product to get lost or damaged after you paid your hard earned money for it, and I worked hard on making it as great as I could.
I RECOMMEND POSTAL INSURANCE on any order, but I will not require it. I will also not be held responsible for the money or replacement of the item if you chose NOT to purchase postal insurance.
On items $0- $50 = $1.75 for ins.
On items $50- $100 = $2.25 for ins.
On items $100-$200 = $2.75 for ins.
On items $200- $300 = $4.70 for ins.
:D