About Me
my name is sarah and im married to a marine. we have been married since Oct 13th,2007.we live in the beautiful state of north carolina, but i am orginally from Mississippi. me and my hubby have a lil boy who is 3 that was born in dec, and got pregnant with baby # 2 and i miscarried on monday march 21st 2011 , i will always wonder if that baby was a boy or girl, what it looked like, but something wrong and god called our baby home.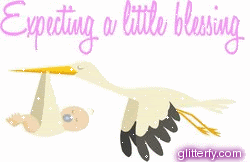 We found out that we are expecting again with baby # 3 after my miscarriage from last year in 2011. I still consider that baby , even though it only ended at 2 wks to be part of me and that is y i say we were expecting baby #3. I am really excited and hoping all goes well with this one.
Pregancy #3
December 8

I made it with photoshop! I can probably make you one when your baby is born! :) I am doing alright. How bout you?
September 8

I'm getting bigger too! Me and Gunner are doing good. His daddy came home from PT this morning while I was sleeping and slammed the door. Gunner kicked me! Must have scared him as much as it scared me. I will email you my address in just a few minutes.
September 4

I am 20 weeks tomorrow! He's almost halfway cooked! Haha my belly is getting bigger too. Today it's much bigger than it was. LoL I'd love to come to your shower! :) Well, I need to finish eating and lay down. i am in some pain and need a pain pill right now. Hope you and Noah are doing great!!
0311wife+1
I have 1 child and live in Jacksonville, North Carolina
July 24

I go to the Henderson clinic out in town for my appt's. Base is just to far since we live in Jacksonville but out in the County.... So its a good drive to get there. But when we found out they have a Navy Medical Clinic in town we said sign us up for that. There is really nothing to expect... just that its crazy that they can show you this lil being inside of you. You will prob get a pap which is not that bad. A pelivc exam. Then just the basic's.... well thats what i had to do today anyways. Not sure if thats what everbody else has to do.
0311wife+1
I have 1 child and live in Jacksonville, North Carolina
July 24

Well congrats on the baby! It is the most wonderfulest thing in the world to see and hear the babies heartbeat for the first time. I have never seen my husband smile the way he did when he got to see it. My husband is stationed on Lejeune and he is an 0311 Grunt in 3/9. Well I hope all goes well.... maybe you will be able to find out what it is. I dont think I will know till my next appt on the 21 Aug. Well Congrats again and enjoy as much of it as you can. I hate morning sickness!!!! :)
July 21

im doing good just very excited and shocked right now. are u in cherry point? do u have a myspace page?

July 21

hello, How are you doing? im doing good just waiting for my daughter to get here and my hubby to get home