About Me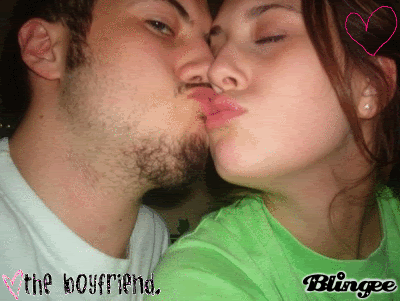 [[me and Evan]]

[[ the beautiful baby we created!!]]
My life hasn't been easy.. No I won't write the novel of my life here, but I will say this:
Every single awful thing that I've lived through has went into the equation of who I am today, and that's the mommy to a beautiful baby boy. I love my son more than I ever thought I could love another person. He is my reason, my truth, my everything. He was born on December 12, 2007. He's completely changed my life, and I love my new role as a mommy.
♥T
I have 2 kids and live in Shelbyville, Indiana
July 13

<a href="http://www.myspace.com/taylorandjoshua4life">www.myspace.com/taylorandjoshua4life</a> my old one was deleted by tom.:(
June 18

My husband and I were married Dec 12th, but not in 2007 - 2006 :)
May 11

I miss you... I found some new friends to get into mischief with but you need to come back now:cry: Cheeto is a boy and we love the name Chase. I'm doing great. Keep in touch. xx oo
May 1

aw, your baby shares a birthday with me!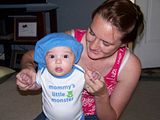 May 1

i miss seeing you on:( some back to the boys team!!!!!
April 27

Just wondering how T-dog is.... how you is... I miss you being around... can you quit your job so you can come back to us, please? :D
April 11

*Gives a big hug and licks cheek* I missed you!! I was busy with work last week too :( How's the T-man? Cheeto is a girl!!!?!?!? WTF?? I can't stop calling her a him though :oops:
April 11

And WHERE the f**k have you been?!?!!?!? *Tapping foot*
hmm well i might just have to try that...I've been wanting to get her to where she will just lay down and sleep when sheis tiredb/c since shes such a restless sleeper with me holding her. But think ill wait till my hubby goes out of town next week lol. He can't stand her crying for too long. he wants to make her feel better.
hey i was reading your replies on the CIO subject...and had a question. when you do the 5 min thing...when you go back in there does he get excited to see you? or just cry more? b/c my daughter fights falling asleep so bad...if she does fall asleep with me holding her she is always wiggling in her sleep and if i try to lay her down when i think she is out, she wakes up and all hell breaks loose. i dont think i could do full blown CIO... was your son always good about laying down to sleep?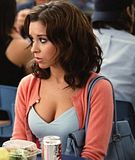 March 20

Lol--Frank told me that this is a one time thing. He's worried about me even going to Texas!