April 5

I miss your s**t face :(
February 15

me and david are good i guess lol it would be nice if he helped more but ohwell. and yeah she's huge now, almost 3 months!! plus she's sleeping through the night (wakes up once at midnight) she's rolling over and she's starting to grab her paci and try and put it back in her mouth :D
February 15

lol who said i forgot you?? :D hows that precious little boy doing?
Aqua84
I have 1 child and live in California
February 10

I can still make them any time!! Just not currently on super sale!
May 15

I KNOW YOU'RE ON stop ignoring my b***h a*s lol you get pissed when i leave, but when i come back you dont wanna talk to me.. skank
May 4

Yeah lol...we shall see. No we live off base in Havelock. Down off of Mcottor rd. My hubby is a Networks Specialist so maybe that will help i dont know what unit because they are always moving him around to where they need him. Where are ya'll at again?
May 3

Thanks! Yeah I kinda figured that it was a lie just to justify what he was doing..but whatever..hope he enjoys that hand because this girl is OUT OF ORDER! lol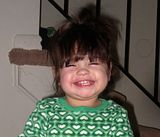 October 8

it most certianly is!! i wish shed come already!!!lol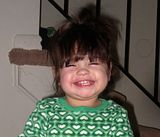 October 4

Girl!,trust me i want too!!!!!! lol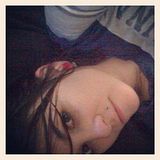 dea
I have 35 kids and live in Jacksonville, North Carolina
August 2

Hahaha hiii :] I actually just moved to hubert a few weeks ago. Does your husband work at cherry point? Mine works on lejeune and it was a long boring drive for him, so we decided to move closer.
July 28

Yeah, I just now told them. I thought my mom was gonna be pissed. But actually, she and my 18 year old sister are now looking at the JCPenney catalog for nursery stuff and she is planning a trip to the OshKosh outlet near them. haha I have to go mail my other sister's 15th birthday present in a few. And I totally bored out of my mind too. With my hubby being on the range he doesn't come home for lunch so I am more bored than usual. Where do you work?
July 28

I need a job but haven't found one yet. The hubby is on the range all week. I feel for him because damn it's hot out there. My day is going good. It started off bad, but it's getting better. Just got done telling my family that I was pregnant. LOL What about you, how's your day?