March 14

Hey, well thats awesome! Are you going to rent it out?? That's def. a good choise! Brooke and I are doing well! Shes growin fast! How are your boys?? Getting big I'm sure :D I added you on FB :) So I'll see ya on there!
March 10

Hey Nicole :D I was at a baby stuff consignment store today and was wondering if you ever got one started! I remember you throwing the ideas around... just wondering how it worked for you.. PLUS How are you??? :D And do you have FB??
June 23

We were in NC for a NASCAR race and scheduled our wedding at the nicest B&B we could find in the area. I just love the Carolinas and would LOVE to move there someday. Of course, we went to the Biltmore while we were there and it was incredible! Your boys are just adorable!
June 22

Hey, I just saw you in the vaccine thread- good point about the fluoride. Just wanted to say that my husband andI elopedin Asheville, we absolutely loved it! We stayed at a beautiful B&B down there.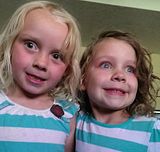 Harva
I have 3 kids and live in California
January 3

someone start this contest before i could get to it but i thought you would want to enter this contest <a href="http://forum.baby-gaga.com/about446722.html">http://forum.baby-gaga.com/about446722.html</a>
October 30

thanks for the pic comment girly.
October 28

your pumpkin pics are very cute!!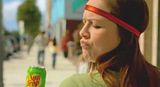 September 12

thanks for the pic comment :) thats my newest tat.. congrats on ur baby boy- whats his name?
July 30

I want to see your ultrasound pic bigger! I am due on Jan 24 and I had one on Monday. I want to see someone else's babe! I am trying to make my profile pic but I am hoplessly stupid at computer stuff....