About Me
I am a new mommy and can be happier!!!!! If you have anyore questions just write me at myspace: <a href="http://www.myspace.com/sexy_lemonade">http://www.myspace.com/sexy_lemonade</a>

<b>About You</b>
<b>Name: </b>Heather
<b>Age:</b> 21
<b>Height:</b> 5'4''

<b>About The Father
Name:</b> Josue
<b>Age:</b>27
<b>Height:</b> 5'7"
<b>Are you still together?:</b> Yep... Engaged

<b>About Your Pregnancy</b>
<b>Is this your first pregnancy?:</b> <i>No</i>
<b>When did you find out you were pregnant?:</b> July 5th
<b>Was it planned?:</b> Kinda
<b>What was your first reaction?:</b> I was like ARE YOU SURE????
<b>Who was with you when you found out?:</b> My Babe
<b>Who was the first person you told?:</b> The godmother
<b>How did your parents react?:</b> My mom was happy
<b>How far along are you?</b> I am 18 weeks
<b>What was your first symptom?:</b> Sore b**bs and peeing lots
<b>What is your due date?:</b> March 13th
<b>Do you know the sex of the baby?:</b> I will know on October 24th I HOPE!!!!!!!!
<b>If so, what is it?:</b> ?
<b>Have you picked out names?:</b> Yes!
<b>If so, what are they?:</b> Omar and Oliva
<b>How much weight have you gained?:</b>Nuttin
<b>Do you have stretch marks?:</b> Nop knock on wood
<b>Have you felt the baby move?</b> YEP
<b>Have you heard the heartbeat?:</b>YA at 12 weeks

<b>About the birth</b>
<b>Home or hospital birth?:</b> Hospital
<b>Natural or medicated birth?:</b> Natural
<b>Who will be in the delivery room with you?:</b>My Boo
<b>Will you breastfeed?:</b> I will
<b>Do you think you'll need a c-section?</b> I hope not
<b>Will you cry when you hold the baby for the first time?:</b> IONO
<b>What's the first thing you might say to him/her?</b> You were the one causing all the PROBLEMS????
<b>Would you let someone videotape the birth?:</b> HELL NO
<b>Are you excited about the birth, or scared?:</b> BOTH

About my pregnancy.........

July 5th- Found out I was pregnant
July 16th- First doctors appointment
August 13th- First ultrasound
October 24th- Hopefully be able to find out what we are having!!!!
October 24th- ITS A BOY!!!!!!!!
October 29th- First BIG kick!!!!!
November 6th- Cardio appointment went well.
December 4th- Contractions
January 15th- 32 week ultrasound
January 15th- Baby Peed SOOO CUTE!!!!!!
January 31st- Baby Shower
Febuary 1st- First Hiccups
March 3rd- Omar was born at 11:53pm
6 pounds 10 oz 18 1/2 inches long
s***s being inside huh lol. all i did was watch movies on the net lol
aww cant wait to meet him. we should do lunch and shop sometime but once it gets warmer its been f**king cold here in daly city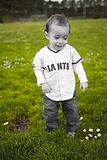 March 12

hows mommy and Omar doing?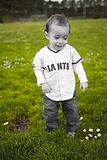 February 10

babeeeeeeeeeee call me woman lol cant wait to meet him we gotta do playdates lol
February 4

Lol thanks for the pic comment, I completely agree, I am sooo ready to meet him and be finished with this pregnancy! How's everything been going??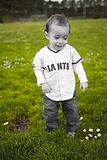 November 18

hiiiiiiiiiiiiiiiii babe we miss u imma message u my number so u have it k lol
November 15

thank you!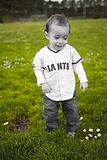 October 21

3more days till you find out what your having yayayay and no not collin this other marine.but our heart does belong to him lol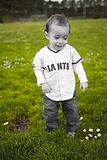 October 20

no its with this marine ive been seeing since march.his doctors say he cant have kids so it was a mircle baby for us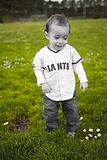 October 19

ooo i just had mine 2weeks ago
October 14

Thank you for the picture comment:D