About Me
im 19 yrs old.. i have one little prince who was born january 19, 2009! I love him with all my heart!
oh by the way. if your going to be a B*TCH then do not bother talking to me or replying to my posts.
But im very easy to talk to and if you want to talk about anything w/ me feel free to message me anytime, im probably the nicest person you'll ever talk to..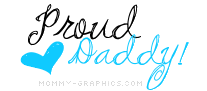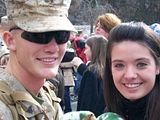 September 12

Just wanted to say hey! We have the same due date! I also live in Tennessee...
hey i looked at your profile and we are the same age and we are due on the same day. are you having any problems. i have placenta previa which is not un well im gonna go
LiL MaMa!*
I have 1 child and live in Kingsport, Tennessee
August 18

well i personally want a girl ((very bad i must say)) and my boyfriend wants a boy. but as long as its healthy i will be happy.. are you showing yet? im soo excited to find out what i am having. if i have a girl im going to name her Taylor Brooke or Taylor Rihanna
August 17

Hi there. I'm due Feb. 1st....what are you hoping for? Me and my hubby are hoping for a little girl.