About Me
It was July 18, 2008. I realized my period was a few days late. My boyfriend pushed me and pushed me to buy a pregnancy test. I did, I bought a box that had two in there. I got home and took one test, I put the test down because I didn't want to see what it said. I forgot about it for 10 minutes and when I looked at the test, I saw the brightest positive pregnancy test I've ever seen. I hurried to take the second test and it was also positive. I got in my car and drove back up to CVS for a digital test. These too came two in a box. They both came out "pregnant". I was young, I wasn't thinking about kids but abortion or adoption were out of the question. I say I was young because my story is about to tell you how I "grew" up. My life is forever changed and I have a look from a different angle. I went all 37 weeks with no complications in my pregnancy. I got through it with flying colors, other then the little aches and pains of pregnancy. On March 4, 2009 I woke up to what I thought was fluid leaking. I didn't really think anything of it but I told my mom. I had a doctor appointment that day at 2:00. My mom called labor and delivery anyways and asked what we should do. The lady on the phone told my mom to not let me eat anything and to bring me right in. I got a few things together and called my boyfriend to ask if he's ready to have a baby. For some reason, I just knew she was coming on that day. I told my mom the whole week before that, I wouldn't need my doctor appointment on the 4th because I'm having her. I told her I was going to go into the appointment and the doctor was going to send me to labor and delivery. I never made it to the doctor, I got to the hospital at 6:54 a.m. I remember clearly because I had to write it down on the paper to sign in. They took me to the triage room and started asking a few questions. The nurse started to check for Brooklynn's heart beat, but there was nothing. She couldn't hear it. She told me not to panic but I knew something was wrong at that point. I looked over at Jake and held back tears as the nurse went to get another nurse to try to find the heart beat. She couldn't find it either so they brought out the ultrasound machine. At this point I had tears running down my cheeks. She saw the heartbeat but it was very slow, only 40 beats per minute. They yelled for an emergency c-section and all of a sudden I had 7 to 10 nurse's all around me. they were each doing something different to me and telling me it's going to be okay. I knew it was not, It was not going to be okay. One of the nurse's broke my water and yelled "abruption, we need to go now!". I was bawling as they wheeled me down to the OR room. They put me to sleep to get my beautiful baby girl out by emergency c-section. She was born at 7:21 a.m. Just 27 minutes after I got to the hospital on March 4, 2009, weighing 5 pounds 13 oz. .I woke up about 3 or 4 hours later, I don't remember much of the first two days after this. I got to see Brooklynn 2 hours after I woke up and all they kept telling me was that she's sick. They never said how sick or what kind of sick, just that she was sick. I wanted to know what was wrong with my daughter but they would never explain to me. I guess because I am young they thought I would not understand. My parent's told me that the doctor's told them I had a placental abrpution, it happen sometime between 35 and 37 weeks. A placental abruption is where the sac tears away from the uterus. That's how baby's get blood flow and oxygen, through the sac. Brooklynn had lost blood flow and oxygen to her brain due to the abruption. After a few days of test after test on my little girls brain. She was pronouned brain dead. On March 17th, 2009 we took our daughter off life support. She took her last breath in my arms as I kissed her goodbye and told her I love her. My little girl Brooklynn Rae went to be in heaven with the angels, She grew her wings to fly away. We had her funeral on March 22, 2009. She was the most beautiful 13 day old baby that I had ever seen. She was not suffering anymore, with all those tubes in her mouth to keep her breathing and the IV's in her body for medicines. My daughter finally looked at peace. I know she's up ther watching down on me and I thank god everyday for sending me my very own angel.
UPDATE 4/5/10 : Found out I have a blood clotting disease, which caused the placental abruption with my daughter.

Thanks Brianna :]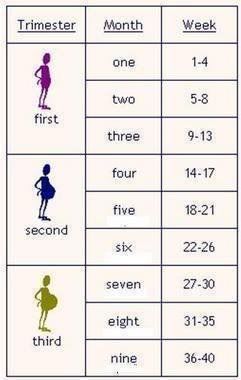 August 28

I hope all is well with you.
♥Dawn♥
I have 5 kids and live in Pinehurst, North Carolina
May 16

Hello I just wanted to check in on you. I hope you are doing well with your pregnancy. Did you find out what you were having yet??
May 14

i read your story & i'm touched. it's a good thing she helped find you blood clot disease.
May 9

Brooklynn is so adorable! i love her & she`s with my angel daughter, madison in the best place ever now!
May 5

Hey Lady, How are you doing? Its been a while!
Mikeyz momma
I have 49 kids and live in Albuquerque, New Mexico
May 4

Hi girl I dont know you but when I read your story it made me cry so much...you and your boyfriend loved your little girl and you both are very strong. your little girl is looking down on you from heavens gates and watching over you...
May 4

Wow, I read your story just not and I was in tears. I cannot imagine the pain of your loss but It would comfort me to know she is now in a better place. I dont know you, but can tell you are a strong person. Just know you have so much support on this forum
April 28

We don't know eachother but I wanted to tell you how much I admire how strong you are. Your story made me go into tears. I know your little princess is looking down on you and loves you very much. Always know that you are never alone. I hope you have a wonderful day. Love - Samantha
ANT0911
I have 18 kids and live in Oklahoma
April 27

I'm sorry sweetie! And I understand what you mean. I'm sure if you talk to OBGYN and it's real bad they can give you something to help it.
ANT0911
I have 18 kids and live in Oklahoma
April 26

Hey hun! How are you doing? hows your pregnancy going?