About Me
Hello! Im 21 years old. I have a son, Colton, he will be three April 26th this year. I have an angel baby who passed in 2008 his name is Malikai Lee. I recently found out I am pregnant with my third, it was a pretty good shock but my Husband and I are happy. My husband and I have been together in all a total of six years. I am also in college full time, but other than that I stay at home with my son.
MissaBabyy
I have 1 child and live in Tracy, California
March 26

Hello :] I have a 9month old and am due around the same time as you with baby #2 :]
July 6

Thanks hun! & yes I do too.. ssoonn he will be home :)
Kylene.
I have 1 child and live in Merchantville, New Jersey
March 25

i pt'd you cause were do on the same day! hoaw are you feeling?
February 7

we are due on the same day :)
ollies.*
I have 1 child and live in British Columbia
December 23

they wouldnt even show me that area.. "strict policy" oh well! i guess it will be a surprise, haha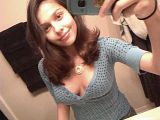 May 29

<b><i>Yea babygaga is the best 1 &amp; how are u so far :D</i></b>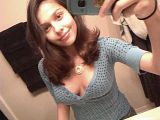 May 23

<b><i>Thanx a bunch 4 the pt im sorry 2hear about ur babyboy hope all is well 4 u if u would like 2 talk im here with open ears if not i understand either way id like 2 chit chat with u so when u can reply back ~!~</i></b> :D
May 23

Hey thank you for the PT. Sorry to hear about your little boy!
May 10

I am sorry about the loss of your baby. I know that today is difficult for you but try to spend time with your family and have a Happy Mother's Day.
hey just looked at your profile and thought i would say hi.. im so sorry for your loss. what a beautiful baby boy you gave birth too. i also gave birth to my baby girl at 20 weeks 2 days, its the worst pain anyone could ever go through! if you ever need to talk or anything feel free to PM me x
April 17

Heyy, thanks for the PT.