About Me
I believe that Life is way too short to be unhappy, and happiness is a chosen state of mind. Sometimes you don't need to own pretty things to know beauty. You can have tons of friends and still be lonely. Some of the wisest people I know are still in their twenties. I love no one in the world more than my family, and no one loves me more. A well written song expresses more feelings than simple words. The theory that behind a good man stands a good woman is a fallacy. Good women stand on their own. I know who my true friends are, and I couldn't ask for better. Dreams are meant to change but never go away. People are rarely what they seem. Tomorrow is always a fresh start. Nothing is ever impossible, and you will survive your mistakes. There is no such thing as moderation. It's all or nothing. Especially with love and relationships. Ice Cream, sleep, and men's cologne are my vices. If life was like the Nickelback song "If Everyone Cared," life would be boring. Good, but boring. I love to learn but hate hate HATE being tested
Contests!!!!!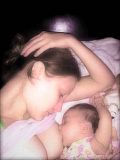 June 22

I need bracelets hurry up and get back to making them. :)
November 11

hellloooo lady! :D
July 30

Yes definitely!! Lol
July 30

Oh shoot, I totally didnt mean to ignore you :oops: I saw that you sent me a message when I was on my itouch, which is terrible for responding to anything so I left it go til later, and now that I am back on I forgot :oops::( But yes, of course...I am planning on sending it on Monday for you! Im so sorry about the delay.
June 29

LOL, one good thing about falling behind I guess? :oops::lol: No problem mama. Im glad I could do what you wanted also!
June 29

Oh, oops...did you not get my response?! I dont know what happened, I swear I did. lol Anyway, yes you can definitely switch! Not a problem at all.
June 24

Hey mama I actually havent :oops: Did you change your mind about how you want it done?
June 24

hey! Would your friend be interested in a 1972 raggedy ann mobile? My mom has one and is looking for $10 plus shipping. I can get pics too.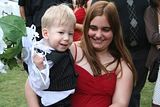 June 22

I got my check today so i have $150 to spend now so i can get the bracelets. Now its just a matter of getting someone to take me to the bank
Oh yes totally possible :) Did you need the exact colors in the picture? If not i can do pretty much any color and any ribbon!