About Me
UNDER CONSTRUCTION...
My love♥
my boys♥
i enjoy hitting sticks together to make songs. i`m also capable of hurling large stones at fast moving objects with deadly accuracy while saving a family of 4 from a blazing wild fire. i jump higher than any man and knit large articles of clothing with much ease. i also fight in a never ending war against the midget society. them little bastards..they will pummel you with their little fists of fury when you are least expecting it. you might even call me a hero..but MASTER is fine too
" />http://i408.photobucket.com/albums/pp164/angrynersr0ck/IMG_1696.jpg
MySpace Profile Counter at TweakYourPage.com
February 15

How you doin', mama? I haven't seen you around lately.
July 22

yeeeeaaa... :lol: haha Sorry I forgot her name :oops: My memory s***s. Awwww. So how is it having two kids? :shock:
July 22

Thank you!! I found out not too long ago, the 18th to be exact :lol: I made a thread, but as you can see, my old account was banned :lol: :roll: How is your little girl doing??
♡Aimee♡
I have 3 kids and live in California
June 20

Yay you had her! Congrats! Giselle was sunny side up too.. She was thinking it was going to take awhile to push for me too and I had told her I pushed my other girls out in three pushes and out came Giselle in three pushes :) That pressure is VERY intense.
♥MOBAS♥
I have 2 kids and live in California
June 1

I like you so I am parentanking you, lol
Mrs. Tebow
I have 2 kids and live in El Paso, Texas
May 11

Thank you :) took a few months though. Lol
March 5

i don't know why but i couldnt reply about the kicks...but yeah thats pretty normal! hope everything is going well!
John Mayer.
I have 2 kids and live in Modesto, California
February 23

Ooooh, you're pretty!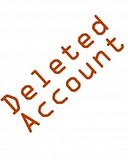 January 8

I've actually been crocheting my entire life, since I was 3, so I don't really know the best way to learn. I also had a hard time learning and had to learn my own way because I'm left handed, and everything is written and designed for righties! Ugh. I am a very visual hands on type of person. As I got older and starting learning new techniques, videos on you tube and a few different books from the store with lots of pictures, and I was able to learn a lot more.
love your pon and zi profile. my fave P&amp;Z: <img src="http://img.photobucket.com/albums/v68/starrenite/jaime%20misc/fallinginlove.jpg" />
Mya's Mama
I have 17 kids and live in Atlanta, Georgia
January 28

Hey mama! I saw you on the contest...and I must say that you look amazing! I just wanted to ask how you did it?...I am at 194 now, after having my baby in December. I am soooo ready to loose this weight! lol