About Me
my name is Angela and im a typical female for the most part..
i like gettin my nails done
gettin my hair done
going tannin
shoppin of course
~*~*~*~*~*~*~*~*~*~*~*~*~
I have the most wonderful boyfriend Randy
We have been together for over three years
He has been there for me threw everything including the hardest thing i have ever had 2do
loosing our baby daughter Candace Lynn Crimmins..
It was so hard to have to watch my angel die in my arms,words can never express how much i miss and love that little girl..
*~*~*~*~*~*~*~*~*~*~*~*~*~*~
What once was a
dream
became
reality
,what once was reality became
excitment
,what once was excitment became my
worst nightmare
~ 7/24/08~
******************************************
March 3

Candace is such a beautiful little angel. I am very sorry for your loss. It is the worst pain a mother could feel.
James Mommy
I have 17 kids and live in Clifton Heights, Pennsylvania
January 20

im sorry for your lose.. i just had the same thing happen on the 24th of december. when were you due? it happened to me on my due date.
December 6

Hey hun how are things going with you? I hope all is well.
October 26

do u have a myspace?
October 19

your daughter is beautiful. Im sorry for your loss.
ღSandraღ
I have 35 kids and live in New Jersey
October 13

Omg you have such a beautiful angel baby!
October 2

im so sorry for your loss sweetie,your daughter was beautiful,now she a beautiful angel:)
September 21

What happened? If you dont mind me asking. I was also at 23 weeks and still havent gotten answers. I have so many questions and cant seem to get answers from anyone. When did you go back to work or everyday life?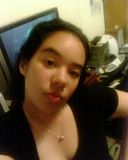 CASSIE .
I have 16 kids and live in San Francisco, California
September 15

Hey ! Thank you . My boyfriend and I decided not to bury her , but have her cremated . I miss her so much . I've been crying myself to sleep for almost two weeks . =/ She's so precious . And now she's not here . My room is so quiet . :(
September 9

Hey darl i am really sorry for your loss i know how you feel i lost my little boy when i was 17 weeks pregnant due to down syndrome and trust me it takes a while to come to terms with it i still hav ethe pictures of my son up and his urn adn the teddy's that we brought him. Not long after that i fell pregnant with this one we are having a baby girl and every day i think the same thing is going to happen to her but i have been very lucky it didnt take long for us to fall pregnant again but we didnt think it would happen so fast i have spent so much time in hospital cos i am so worried that i might loss this one. I know who you feel huni and it is not nice but it does get easier it might not seem that but she will always have a special place in your heart like my son does in mine... Keep your chin up huni you have a lot of support around you... toni x*x
September 5

I am deeply saddened by your loss. God bless you and your family.
MommyRoxy
I have 33 kids and live in Clearwater, Florida
September 4

Hi, I came by your profile and really my heart goes out to you. You are so strong. You are really imspiring. Remember that. I'm 20 weeks pregnant. And I couldn't possibly imagine loosing my baby girl right now. Anyways You will see her again. Wishing you a woderful life and blessed future. God is with you.