Megan
I have 2 kids and live in Prince Frederick, Maryland
February 20

Aww. Congrats! That's so great to hear. I'm glad everything is going so good for you. Hannah turned 3 in december, she's getting so big it's unbelievable. I got married as well but I'm looking at a possible divorce right now.
Megan
I have 2 kids and live in Prince Frederick, Maryland
February 2

hey!!! how's life and little rj? it's been forever since i talked to you.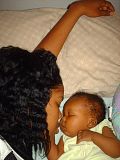 January 15

Hey mama, I see the good/ new news, I haven't been on in a while. Well my EDD is August 26, but we find out exactly on the 30th. I'm excited we are getting everything we wanted. Hit me up some time mama, miss you much!
August 17

exactly!!!!! Kams bday is the 22nd and im due the 28th not to forget christmas...omg!! =( but i really need advice from u..do u have a nmbr i can text u on?
August 13

Yea and my due date is 5 days after Kam bday smh lol
August 10

i know i saw on fb...yaaay! we both are preggers again woot woot lol
June 28

Nita Hargrove
June 15

ugh i cant frickin find u on fb
June 10

g my bg besty got married?!!!!! congrats!!!!!! and im 12 weeks now im due dec 18th....im gonna scream having 2 dec children lol ill be broke at the end of the year every frickin year..lol but its ok...and keep trying!! its happen for you guys...u know what really worked for me though? i have an app on my phone that told me my fertile days....it was called the period and ovulation tracker and it was sooo accurate! lol and yes this summer we are visiting...he needs to be on a beach somewhere so we are coming...cant wait to see u guys...and do u have a fb page?
May 6

i had a miscarriage in march =( but im pregnant again lol im soooo excited
March 10

this summer for sure..lets make dates!!!:D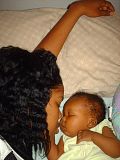 February 10

OMG......look at him, he is going to kill the ladies.....those dimples......