About Me
I am a mother to two beautiful Princesses, Madison 12 and Emily 7. My husband and I will be celebrating our 13th Anniversary this year!
Visit my Etsy shop for unique custom gifts!

http://www.etsy.com/shop/withloveboutiqueal

new Etsy.Mini(6778762,'gallery',4,3,1,'http://www.etsy.com');
http://www.youtube.com/watch?v=pX7nPGMxLlg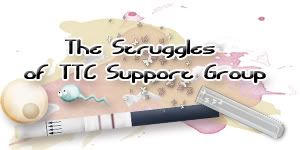 1/27/2009- AF due to arrive.....did not come
1/29/2009- BFN :(
2/20/2009- 3.5 weeks late.....BFN HPT
2/22/2009- Feel the need to pee every couple hours.....even right after I just went...lower back ache
3/1/2009- Breast pain
3/13/2009- Started progesterone prescription (10 days at 400 mg/day)
3/26/2009- Finally got my period after 88 DAYS!!!!!
1 - 4 Weeks: 1 Month: BFP 3/20! Finally after 3.5 years!!!!
5 - 8 Weeks: 2 Months: Complete :-)
9 -13 Weeks: 3 Months: Complete! :-)
14 - 17 Weeks: 4 Months: Complete :-)
18 - 21 Weeks: 5 Months: Complete :-)
22 - 26 Weeks: 6 Months: Complete :-)

27 - 31 Weeks: 7 Months:
Complete :-)
32 - 36 Weeks: 8 Months:
Complete :-)
37 - 40 Weeks: 9 Months:
incomplete
October 21

what type of embroidery machine do you have if you dont mind me asking?
May 29

YAY MOMMA !!! Congrats !!!! It has been soooo long since I have been on I just seen :) congrats, Congrats, CONGRATS !!!! :)
November 1

Aww sorry momma that stinks! Are you taking clomid again this cycle?
November 1

Thanks momma!!! :) How r u doin ??
October 25

Well good luck this month momma!! Tons of BFP dust. I am only 3dpo so still awhile to go. I didn't do much this month other than have sex..lol... no temping, no opk's nuthin, the stress of it all was just too much for me. So we will see. I just ordered 20 IC's offline they should arrive Friday sooo the testing frenzy shall begin!!.... Keep me updated momma I really hope this will be your month!!!!!!!!
October 25

Hello :) Just thought I would stop by, say hello and see how your doing this month momma..........??
September 20

Hey momma, how have you been??
September 12

I started CD1 today momma .... looks like we will be right with each other on this cycle again :) I am really going to try hard not to stress out this time around !!! Wish me luck..lol...
September 8

Thanks. I still don't feel like it's a BFP only bc AF is due Monday and I won't believe I'm pregnant until she doesn't show up! Though I have had intense aversions to food since Saturday (5 dpo) and today I've been sick to my stomach. Definitely NOT morning sickness nausea, but my tummy is not liking a lot of stuff. Oh and my sense of smell is amazing! That was the first thing I noticed a few days ago...I'll be testing tomorrow again though. :D Don't give up until AF rears her ugly face. I'm holding out hope for you a BFP SOON!!
September 8

So I JUST realized I hadn't PT'd you back. Horrible! So now I fixed it. :wink:
September 8

I don't know.. but IT IS !!!! It seems like it takes longer than the entire 9 months of pregnancy !! I don't but I am starting to loose hope, even though I am only 10 dpo it just feels like I should have something by now...... my temp went back up today but only to 97.8 so ???? and I've been crampy but with my luck it's just AF on her way, she is suppose to be here mon for me. But I've decided when hubby gets home I am going to go buy a FRER for the morning so if I don't see anything I will probably say good chance I'm out :(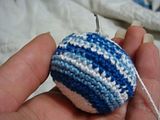 *Mommy*2*2*
I have 2 kids and live in Schererville, Indiana
September 8

Tried to post an edit, but I am unsure how [IMG]http://i1096.photobucket.com/albums/g330/jcrawford1994/babs.jpg[/IMG]