April 21

Hey saw your post on a thread! been forever since i talked to you on here. :P
June 8

Hey, Girl! How are ya? Lovin' the heat wave or what? :roll: Summer came from nowhere, I mean, let us get adjusted a little, right? Just thought I'd say HI!
April 22

i just looked...girl, we are way to far :( Im in Morehead City!
I actually have one of those... you lay him in the middle and he can tug on the rings and look in the mirror etc. it was entertaining him for all of 25 minutes before he became bored... I havent pulled it out since last week.. my son pretty much prefers tv while on his bouncer... but each child is different and it is something that might interest him!
aww... well it's beautifuL!!! I Love photography too but I don't have any programs my old computer had photoshop... but it's too expensive... so how is everything going so far are the tips helping?
He is adorable!! I LOVE LOVE LOVE the second to last picture! what type of finish is that on the photo?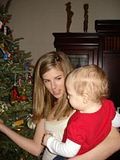 mommylaur
I have 1 child and live in Wilmington, North Carolina
April 10

Hi! Thanks! I take all my pics myself, except for that one recent post I made of her pro pics that were done at Portrait Innovations. Your little one is precious! I love the pics w/ the rose! :)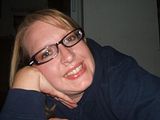 March 21

How's the little man feeling? Dont worry about the karo syrup thing....it wont hurt him! I used it will all my other kids and they're fine. But if it worries you, try something different...or consult your pedi. Just wanted to see how he was....I hope he is a little better today :)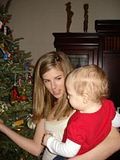 mommylaur
I have 1 child and live in Wilmington, North Carolina
February 15

Hi hun- sorry to hear your having trouble- it can be tough,I know! My poor baby had been having to switch to regular formula, to soy, to Nutramigen, she was getting a taste of them all:cry:. . .b/c of the constipation, we had to go through all of them. I think it took her just a little bit to adjust to the new flavor. I think maybe continue to mix your old w/ the Nut. if your pedi recommends it. Otherwise, just continue w/ the Nut. by itself. Are you doing it strictly for colic? Or an allergy, or constipation? I always hear if they are hungry enough, they will eat it. . .but gah, it's so hard to hear them upset. But do consult w/ your pedi b/c you don't want your baby to lose weight or get dehydrated or anything. But my baby loves the stuff now! So stay strong mama! I'm in Wilmington, where are you?!? :D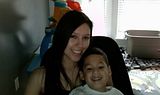 I l0v3 AFP
I have 1 child and live in Charlotte, North Carolina
February 9

Congratulations!
[[Amber]]
I have 1 child and live in North Carolina
January 4

i live in greensboro
December 20

I have a doctor's appointment tomorrow too...i've had my group b strep test...and tomorrow i hope she checks for dialation...i also have an ultrasound scheduled to see how much she weighs...so i'm excited!