About Me
My name is Ruthie
&
I'm engaged to Richy (8/10/2010). My BEST friends (since I was 15 yrs) & he is AMAZING!
We started this journey back in Mach 25th 2009--YES 4+ years!!! It has been one of the most difficult things I have ever had to deal with.
Richy s***n Analysis: July & September 2012; January 2013
My Appt with specialist: March-blood-work & hysterosalpingogram Normal
!!
Diagnosis with Unexplained Infertility
IVF Journey:
Birth Control started May 10th
Lupron injections started June 18th
FSH started July 8th
Ganirelix for 4 days July 20th-23rd
TRIGGER SHOT--July 23rd
Egg retrieval-July 25th (7 eggs collected)
July 26th--ONLY 2 fertilized
Egg transfer--July 27th ( ONLY 1 survived--2 cell--embryologist said it was a beautiful embryo)
WAITING game......
Beta 8/9/13
I couldn't picture me with anyone else. I give God all praises!! God has brought me this far and has saved the best for me and I continue to praise him for I am not worthy but still he continues to bless me and those I love.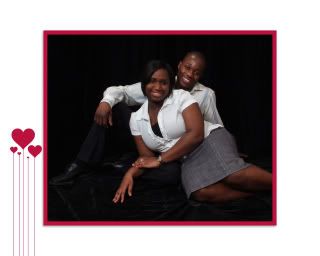 GOD IS GREAT, AND I'M SO HAPPY THAT HE ACCEPTS AND LOVES ME WITH MY FLAWS, INSECURITIES AND ALL!! I LOVE GOD!!!