About Me
I AM A ENGAGED 26 YEAR OLD MOTHER OF A BEAUTIFUL BABY BOY....HE IS SO STRONG...AFTER A MISCARRIAGE IN APRIL"07",WE CONCEIVED JACOB IN JUNE"08",HE WAS DUE 2/08 BUT HE DECIDED TO COME 10 WEEKS EARLY...HE WAS BORN ON 11/24/07,WEIGHING IN AT 3POUNDS 4OUNCES..HE IS NOW A CRAWLING,TEETHING,SPOILED,10 MONTH OLD...HE IS SMALL BUT HE IS INTELLIGENT.....WE R TRYING TO CONCEIVE SO HE WILL HAVE A FRIEND AND THEY WILL BE CLOSE IN AGE...
December 28

Hey mama how r u and how is LiL man?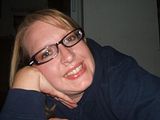 October 31

I have a history of delivering 4 or so weeks early....so, I doubt I will make it to my March due date :( But Im hoping. My two older boys are both born in October and it would be cool to have my two younger boys born in March......and then my daughter, born in August.....poor girl....hehe. She is the only girl, has her own birthday month and has 5 yrs between her older brother and her younger brother.....she's the odd "man" out :)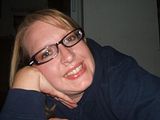 October 30

Your son is soooo beautiful! What a good lookin' fella :) Good luck TTC #2! I wish you tons of quick baby dust. Keep me posted.....Ive got my fingers crossed for that BFP.
I know right!! No jobs, im sooo bored, and my fiance has no job right now, s***s for him...we s**k right now. lol.. where is somerset?
Yeah I hate it here, lol... Its soooo terrible. We live out in the middle of nowhere. s***s.. and thanks...no the boys are from a previous marriage. But he treats them like his own, its great. =] Your son is soooo cute.. =]
I live near Central City. Im from Nw Indiana orginally, have been here about 1 yr and a half. Where r u from?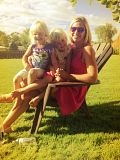 October 25

thank you!
karlalove
I have 17 kids and live in Kentucky
October 18

i live in somerset...he is doing good..he is right where he needs to be for a 10 month old,,he weighs 15 pounds almost 16 but the dr feels he should weigh more...
October 18

thank you so much!!
karlalove
I have 17 kids and live in Kentucky
October 13

i live in somerst....how much does he weigh now..
October 13

. thank you!!!. my little man its going wonderful he is doing everything a 3 1/2 month old baby should be doing.. laughing, playing, babaling(so cute). he is starting to roll over its cute.. how is your 30 weeker doing?. where in kentucky do you live?