About Me
I'm Mallory, I'm married to a wonderful man in the Navy and we are expecting our first child together. :)
Sept 30- Took first HPT, faint second line. Made doctor's appointment for tomorrow. b**bs are sore, fatigued for the past few days.
Oct 1-Took second HPT, still prego! Went to doctor and peed in a cup, and (surprisingly) same results! I am exactly 5 weeks. Due on June 2nd. Puked for the first time tonight. :(
Oct 23-Yay morning sickness....
Oct 27-First ultrasound! Saw Bean's tiny little heartbeat on the screen. So awesome! Got an official due date, June 5th!
Nov 24-Second Appointment. Bean's little heartbeat was at 157bpm. I'm finally past the 12 week mark! Goodbye morning sickness, hello heartburn and the constant feeling of being out of breath!
Dec 14-Felt Bean move for the first time! Kicked me 4 times. :)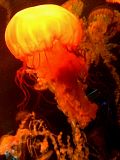 August 22

hey mal, how are you and your LO doiin!!? hes soooo cuteeee
August 8

Can you vote on this pretty please. =] <a href="http://forum.baby-gaga.com/about729157.html">http://forum.baby-gaga.com/about729157.html</a>
Marley'sMomma
I have 1 child and live in Colorado Springs, Colorado
June 13

Congrats on your adorable baby boy. He is sooo precious :)
June 8

Congrats! he is so big and cute! That was a long labor but i kno ur happy he is beautiful..u enjoying bein a moomy?
June 7

Congrats on Levi!! How is he doing? How was your birth experience?
May 1

you have beautiful hair <3
TeamBluex2
I have 18 kids and live in Alabaster, Alabama
March 6

hey!! i would first like to say sorry that it took soooooooooooooooo long to reply to you..but OMG! thanks for my gift! i absolutely love it~ i love pooh! so your gift was greatly appreciated!
You have the pregnant brain... i'm so glad i don't have that anymore.. but i do have the exhausted/overwhelmed brain... so not much better! ha..
lol... At the OB clinic on Navy. I thought you were being seen off base before?
Aw, i love that name. We are doing good, i'm having a hard time adjusting to two kids. Mostly my 3 year old is giving me troubles, but that's just becuase i'm having to spend so much time with Harlee. Have you started to be seen on Navy yet?
How are you doing? Have names picked out for your baby? =]
.:Bree:.
I have 66 kids and live in Katy, Texas
December 8

He will be a PR.