December 6

o wow twins:!: do u know what they are n how far along wre u b4 showing:?:
November 11

LOL i think he is trying to dance.
Beebs' Mum
I have 17 kids and live in Stanley, North Dakota
November 9

TY for the PT :]
I am honored that you chose to PT me - thank you. I do try and be kind to my PT moms - but let me know if I stray. Hope you are having a great day!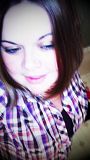 November 9

Hey mama!!!! Thanks for the PT!!!!
October 18

I totally agree...Although my post i started last night had some cussing in it. I regret that now but i was so upset over what i had learned. :( but i am doing better now. thank you for your comment it made me smile. :)
June 11

Haha yea, I'm not sure if I want more kids or not...I just want to get through the girls that are on their way you know?
June 11

Hey thank you for the PT.your boys are just TOO cute!!! So do you think you're done after this number 4? Or do you think you'll still want a bigger family? Anywho, I hope that everything is going well this pregnancy oh and btw you have the cutest prego belly!!!
May 28

my friend has a site on here and she told me to make one :)
March 22

Wow you have twins, another baby, and one more on the way!??! Talk about a full house! They are definitely in the sweet stage right now, they love to sit in their bumbo seats and stare and smile at one another.
BrittanieY
I have 18 kids and live in South Carolina
March 21

Your avi is so freaking cute :D!
adkjishaiu
I have 3 kids and live in Los Angeles, California
February 25

Thank you for the picture comment. Your twins are adorable. I can't wait to see what my girls will look like.