About Me
ASHLEY AND BABY MADISON:
Hey. Im Ashley, Im 19....and NO LONGER pregnant. WHOO! :) My baby, Madison Nicole, was born FEB 3 08....She is growing so fast it is crazy! I am not longer with Madison's father and he is not involved in her life anymore. I gave him a shot and stipulations, and he blew it....but I am with a great guy, who came into my life when I was pregnant and was there through everything with me and recently became my other half. He is one of my best friends, and a great "daddy" to Madison. I couldnt ask for better!
July 11

hey girly long time no talk too..LOL i texted you the other night, but I dont know if you have a knew number or u just didnt get it, but I have some news about Antonio...he was diagnosed with luekemia about 4 days ago and has been here at Childern's Healthcare of Atlanta ever since....he just started his Chemo tonight, so we have started our journey to fight this! My cell number is......well send it in a message!
Aw, well i'm sure she was totally worth it in the end. She is too cute!
March 22

Your new pic is adorable!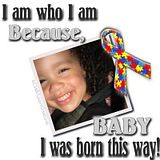 March 21

I love that picture of you two!!!!!!
Hey. Yeah its nice sleeping that long but its all sooo tiring because of working full time,my fiance and I both work full time so its very overwelming but we are gettin through it.Anyways,when you plannin on goin back too work?
Hey. Well i'm glad shes doing well.Shes a cutie..Sydnee is doing good.She eats at 12am then not again till 6:30am.Some nights we have problems but for the most part shes a good baby.Shes my world.
Hows that cute baby of yours?
March 12

lol finally someone local! how long have u ben working for weisfield? thats crazee i worked there for like a week almost a year ago but it didnt work out u look so familiar! your baby is beautiful and i love the name u chose. we used to live right by u on black diamond but now we moved to the west side on 12th lol keep in touch!
February 25

I am so Happy for you.. And your Little Girl is so Pretty. I hope you enjoy being a Mommy and Good Luck with your little Bundle of JOY.
February 14

Congratulations new mommy. Everything is going to be alright. She is beautiful and she looks happy. Hi Madison!