About Me
hey my names ashley;
i have a loving fiance named brandon <3
i have a daughter names abby she is 4:)
born april 22, 2009 @ 9:11 am <3
im expecting agian on july 19, 2013 :)
& its another girl;; havana maria !
cant wait!
if yu have any other ?s just ask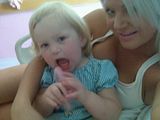 April 8

Awwww she will be here sooon! hang in there :] xo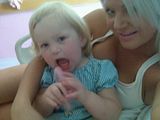 April 8

thank youuu! and she was due the 30th march but she come the 24th :] xo
March 3

I know shes almost here im so excited i hope she gets here any day. How is ur belly doing

February 28

hows the lil girly cookin?
February 14

he was born at 37 weeks! full term but still before his due date!
Monica.
I have 2 kids and live in Owego, New York
February 13

Great! You?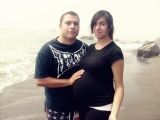 Courtney:)
I have 1 child and live in Santa Rosa, California
February 7

aww sweet:D happy early birthday. im feeling alright, just mad tired andd mad hungry 24/7 haha. how are you?
January 30

oh okay. well thats good. Just take care of yourself!
hmm. So what did your doctor tell you? are you on bedrest?
Really? omg how scary? did they put you on bedrest or anything? ahh i dont even know how contractions feel, so maybe i wouldnt know..hmm.
January 25

oh he kept rolling around like crazy. he would stay still and then he would look right at us then hide this face