.:Miss Meg:.
I have 1 child and live in Cherryville, North Carolina
March 20

Hey girl :) how are you??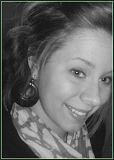 July 29

Hi! :] Im good...you? Your little lady is a doll!
January 9

added you to GSL pg 843! Thanks again :)
October 6

same here lol
October 6

It's a twin sheet folded in half. lol. everything else was too little, he'd houdini his way out of it lol. & yeah i stilll swaddle him, he sleeps a good 2 1/2 hrs longer when i do!
October 6

oh my gosh!!!!!! how much does she weigh??
October 5

hi! im Megan as well! :) And my sons name is Slade and he is 2 and 1/2 months already!! they grow tooo fast!!
October 2

ll i eather look liek shit or do it pluss my hair is easy to do and \doesnt tazke long because its so short
same with mephis but its not football lol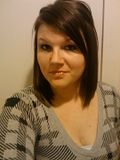 September 21

thanks! so is kambree! i haven't put up new pictures of marley in forever. i need to quit slacking! haha. we didn't get marley an exersaucer but we did get her a bouncer and oh man did she love it! ever since she started crawling though, she hates anything that restrains her. haha.
My memphis watches tv to lol.. HIs favorite movie is Shreke 3
Its going great. Hows everything with you hows the baby