November 1

Hello! I just found funny that I was born on 27th June -like ur baby- and my baby is also due on 27th Dec 10, like yours, right? I'm expecting my first, a boy, and already feeling the pressure on my back, lungs, sleep deprivation and all those joys of the late trimester lol..:P.Very looking forward to meeting my baby..which, if born on due date, will also be the same anniversary date for me n hubby :D:D
$$$
I live in Genoa, Wisconsin
July 9

<b>Lol, I still think its hilarious that we are due within weeks of eachother again. I get my 18 week ultrasound on Thursday. I Can't wait! What day did you say you were having yours? </b>
Oh ok so elastic would work, I will see what colors I want and let me know for sure about shipping I'd like to stay around $11 or $12 total dollars if possible. Thanks!!
What did you use in yours ribbon or elastic?
I may get a tutu later on from you, I like that they are not super puffy. How much for two colors and shipping?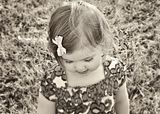 March 28

Oh what a cute pic!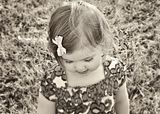 March 27

wow! She will be walking in no time. Olivia has 5 teeth already :shock: And tooth number 6 is trying to make its way through. This one has been giving her a rough time though, she has had a fever the last two days :cry: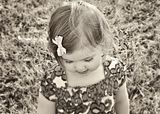 March 27

Thank you and Happy 9 months to your daughter as well! Olivia can crawl backwards ... we have been trying really hard to get her forward, lol.
Mama Rachael♥
I have 17 kids and live in Asheville, North Carolina
February 13

Aw thats cool. And thank you :) Your daughter is very pretty too. :)
February 4

Oh wow that's so strange! I was considering Haylee Raelynn! I finally narrowed it down to Haylee Alexis Rae though. Still kind of similar!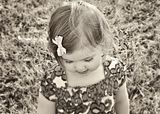 January 22

No she isn't crawling yet ... she has no interest! And she was 19 lbs, 27 1/4 in. at her 6 month :D
January 8

that skirt was still too big for kaelyn at 6 months, too!! it was 3-6 months... I put it on her at 1 month and it FELL off. lol :P