Amy {30+}
24541 Posts | Joined BG: Oct 14, 2008
Last Visit: 3 years ago
Age

38



Gender

Female



Status

Married



Work

SAHM



Location

Wisconsin



PPD it is a very real problem, please be aware and seek help. If you want to know where it can lead you read my thread from the ER to the Psych ward. Take care of yourself if you are impacted by this condition. Also I am all about Autism Awareness, be aware it impacts more people than you know. I am a very firm believer in supporting and helping others, if you would like to know more about anything let me know.
Ashton and Mackenzie the Loves of my Life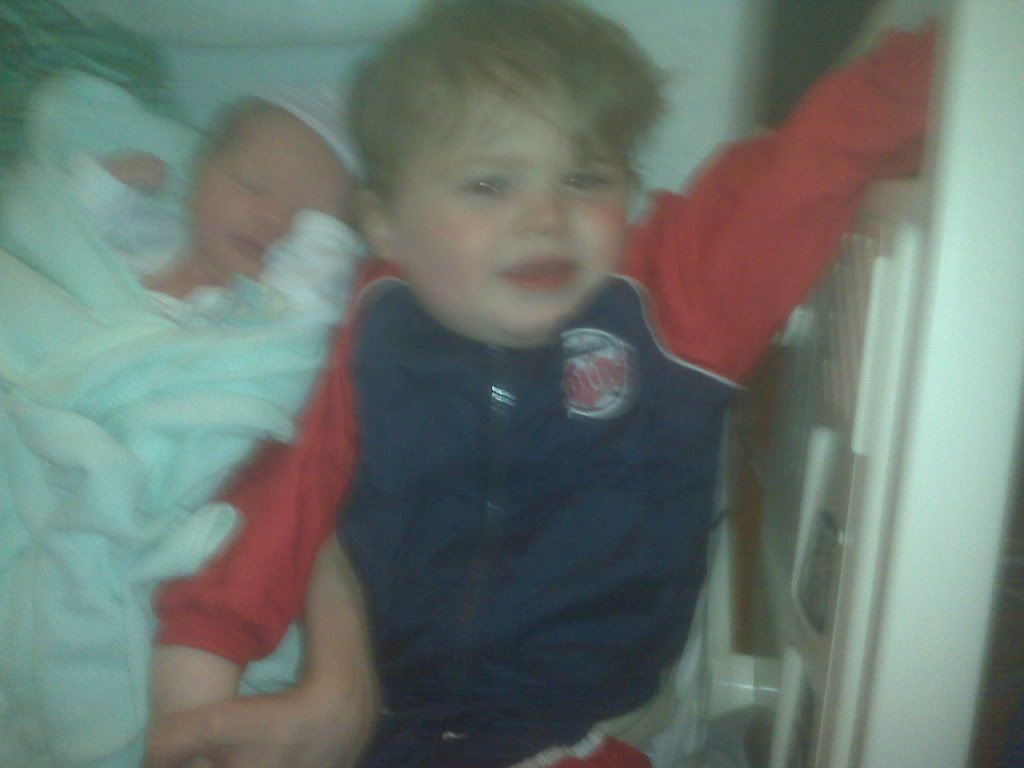 Proud to be an April 2009 due date buddy!
I am also super proud to be part of the MMAH. I love my March Mommies and all our beautiful March Babies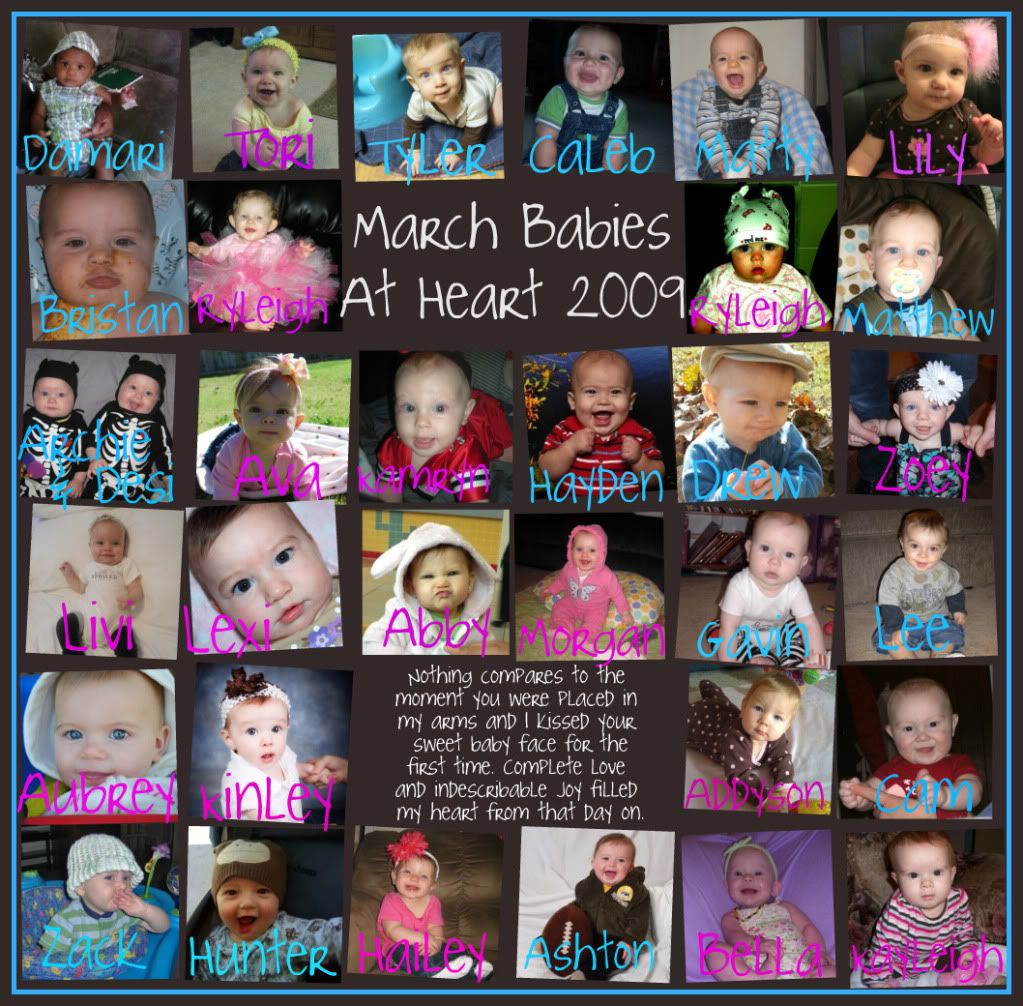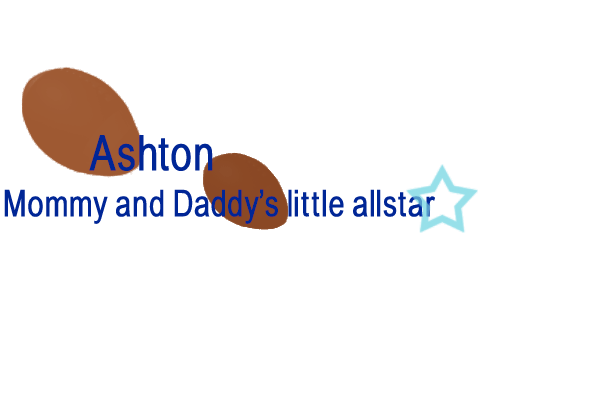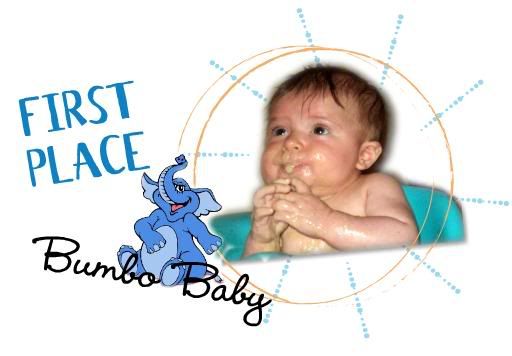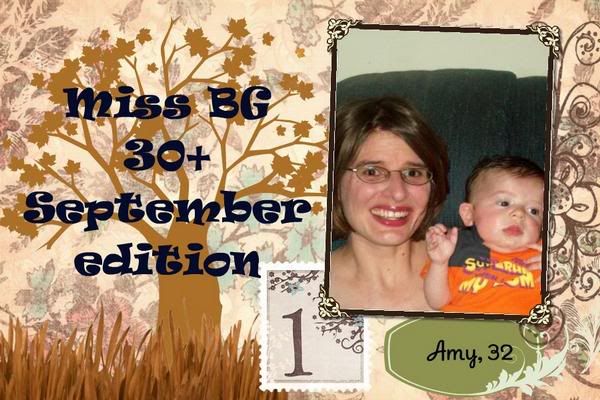 Hi I am Amy, proud mommy to a beautiful baby boy Ashton Parker. He was born March 31, 2009 after over 24 hours in labor. 14.5 hours after they broke my water. He is beautiful and the love of my life. I can't wait to raise him up and see what happens as we continue through our life! My husband and I just got married in July 2008. We got a surprise from our honeymoon. Ashton was due mid April, but arrived on March 31. We are thrilled to have our baby boy. April 17th was the due date of my little girl, Mackenzie Rose, she arrived on March 20th at 36 weeks. My water broke and that was all. She came via C-Sec and weighed in at 6 pounds 6 ounces 18 inches, with her and Ashton I have the perfect family. Mackenzie was born in respiratory distress with a 1 minute APGAR of 5, but she came around beautifully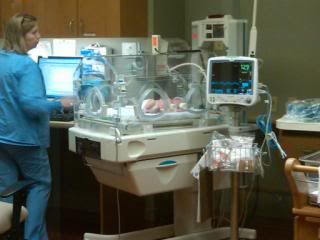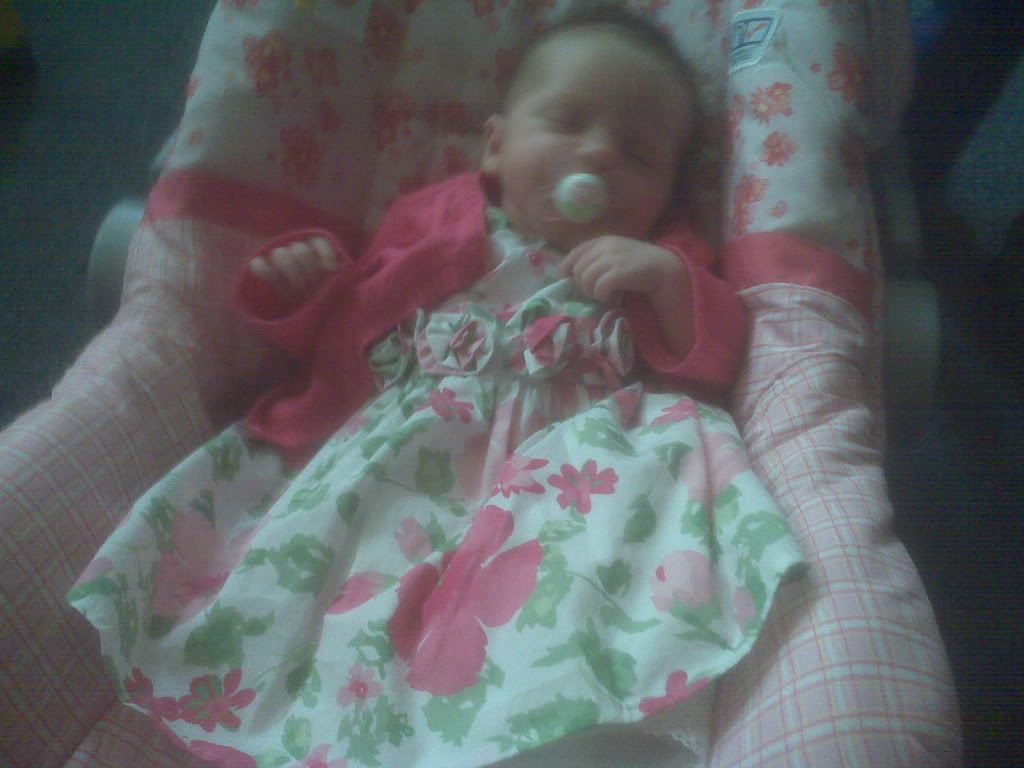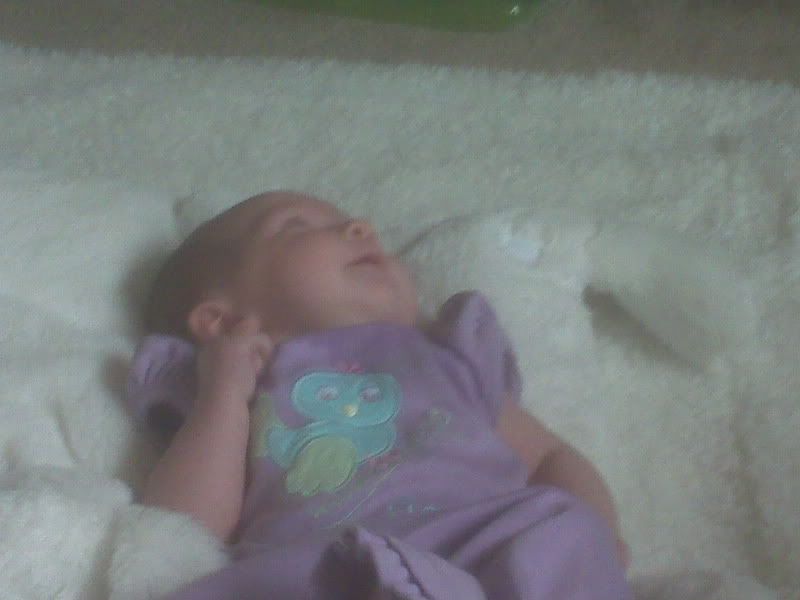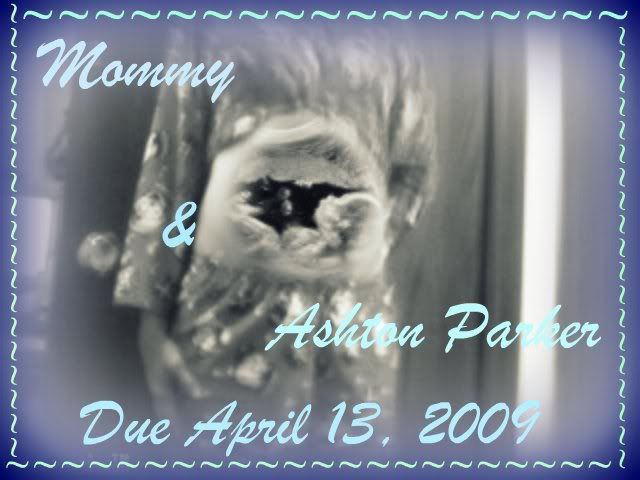 Welcome Ashton Parker
Born Tuesday March 31, 2009 1:35 AM
7lbs 12 ounces
20.5"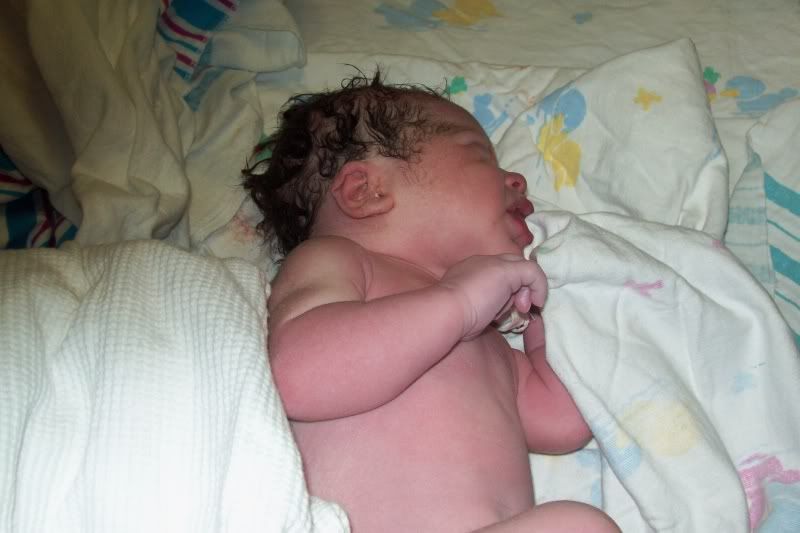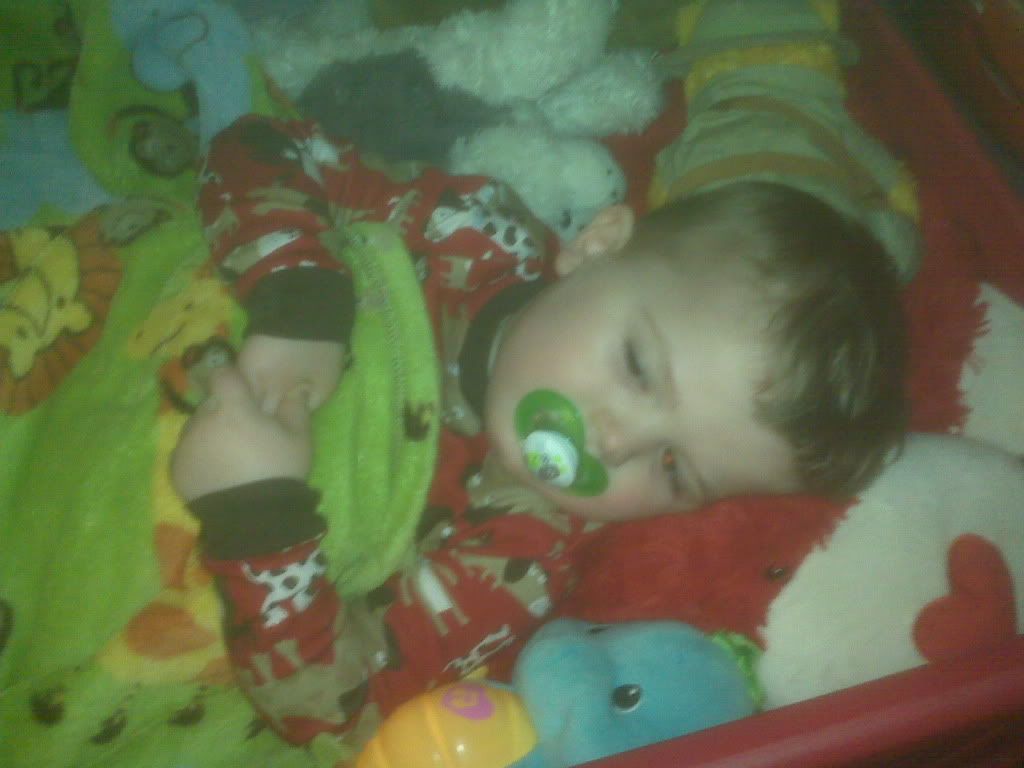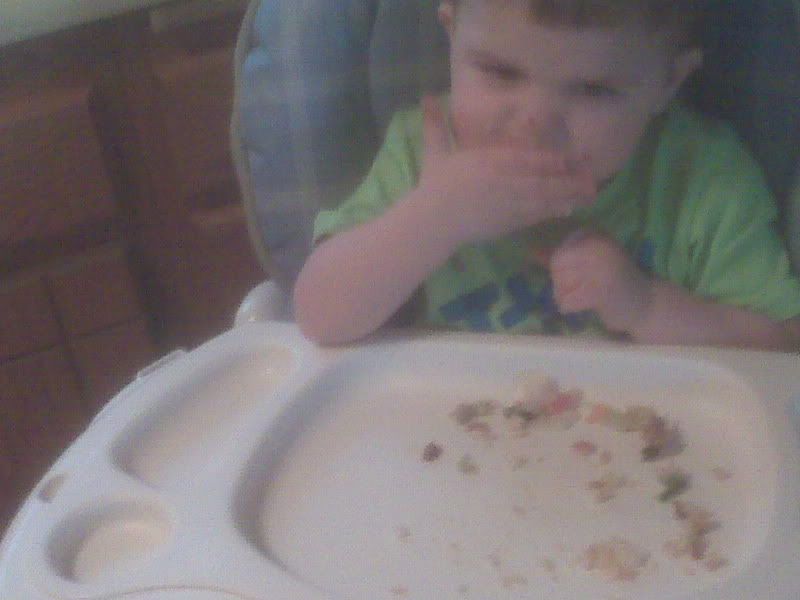 Pregnancy Survey
About You
Name?: Amy
Age?: 31
Height?: 5'5"
Pre-pregnancy weight?: 105
About The Father
Name?: Jeff
Age?: 35
Height?: 6'0"
Are you still together?: Oh yes married and happily in love!
About Your Pregnancy
Is this your first pregnancy?: Yes
When did you find out you were pregnant?: Beginning of August or so
Was it planned?: Yes, but still a surprise
What was your first reaction?: Shocked that the Dr. said positive
Who was with you when you found out?: My husband, in waiting room had to get him
Who was the first person you told?: After my husband my mom
How did your parents react?: Shocked
How far along are you?: 20 Weeks
What was your first symptom?: According to husband overly hungry and constantly peeing
What is your due date?: April 13th
Do you know the sex of the baby?: Yes
If so, what is it?: Boy
Have you picked out names?: Yes
If so, what are they?: Ashton Parker
How much weight have you gained?: 14 lbs
Do you have stretch marks?: Not yet at least nothing too visible
Have you felt the baby move?: Yes
Have you heard the heartbeat?:
About the birth
Will you keep the baby?: Yes
Home or hospital birth?: Hospital
Natural or medicated birth?: I am thinking medicated but we will see
Who will be in the delivery room with you?: My Husband Jeff
Will you breastfeed?: Yes
Do you think you'll need a c-section?: I don't know
Will you cry when you hold the baby for the first time?: I don't know
What's the first thing you might say to him/her?: Hi Ashton so glad you will finally be with us forever
Would you let someone videotape the birth?: Not so much
Are you excited about the birth, or scared?: Excited with a touch of scared too.