May 21

hey there,.. you alright?
April 29

hi are you ok? didnt hear from you for quite a while
February 21

Where have you been? Off having that baby, I hope!
January 21

thanks!!! Yours too mama!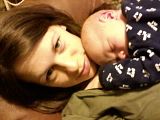 January 19

Aww... Thanks... I actually feel pretty good. I'm having a little swelling now but besides that good. I need to add some pictures!!! My camera's were stolen back at Christmas and I haven't replaced them yet so all I can use is my phone...lol. Maybe I should do that today!!!! lol!!!!!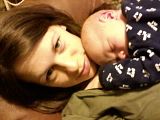 January 19

Sorry about that! I recently changed it to private... I forgot!!!!! hee hee!!! Getting close!!!!!!!!!!!!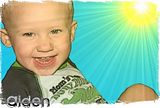 Aiden + 1
I have 1 child and live in California
January 15

its a web site called piknik.com its really fun! Congrats on your baby
January 13

Lol I drive everyone nuts with my constant complaining =]
January 12

I dont feel cute! Just feel super fat! :)
January 12

I know I already do that even though I know when it is time it'll be a hell of a lot worse.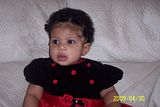 January 12

girl you dont know after so many pain for week is like now that im in the end they all gone and no sight of labor yet what about you anything.
January 11

I know right, I had the worst and most funny feeling pains today. It hurt so bad =/