About Me
Hi!! My name is JoAnna! I am originally from Dallas Tx. Born and raised! But we are currently living in Oklahoma city, Oklahoma. I'm a fairly young mother to a 21 month old little boy named Jett Paxton. His daddy and I have been married for almost 3 years. my husband is in the army, and is soon going to be deploying. It's really scary but I know God has our backs and we will come out a better family after everything is over. I would really like to meet mothers my age, with common interests in Oklahoma. Considering I don't really know anyone here. And I would love for Jett to get to know and play with other children his age!:)
Jett 1 day old:)
about six months old!
18 months!
November 7

My daughter just showed me the ronnie/Craig announcement video last night. They'll be in Phoenix on Jan 17th and my daughter (shes 15) is begging me to go. It's like 2hrs away and I'll be like 5 or 6 months pregnant at the time so idk lol!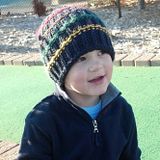 April 16

It was 2 very long nights. I got no sleep at all lol. The storms ended up not being that bad, but I was too worried and watching the weather all night! We did end up in our neighbor's shelter on Friday when the tornado went through Norman. I am glad there is no more severe weather predicted this week!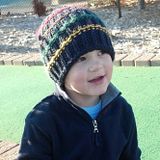 April 15

WE MISS YOU!!! COME HOME!!! lol
February 21

hey girl... thanks for the add... of course i don't mind u PTing me... i see u also live in oklahoma.... if u ever need to talk feel free to message me :)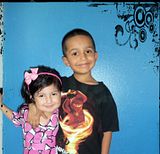 June 24

hey mama did u see my pm??
June 21

I live right outside of base. Just moved here about 2 weeks ago. We used to live about 20 min away right next to Lake Hefner:]
okay so you want both????haha crazy girl
what no i didnt, i sent you the solid purple one????because i asked you if it was the solid purple and you said yes...lol...i already shipped the stuff
my hubby is from out here and im from cali he was stationed in california and thats how we met, when he re-inlisted he requested to get staioned out here to be close to his family!!and my hubby is in the marines ..s***s for me lol..i dont like it!!!oh i just got home just shipped you stuff
hey i was just reading your page!!!your from texas so why you away from home??? im form california and im in Connecticut now and will be for another year!!i miss cali soooo much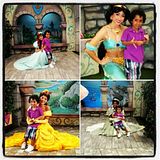 April 25

thank you!!you and im a compulsive shopper (so my hubby says!!!so i will keep you posted on new stuff!!!have a good night mama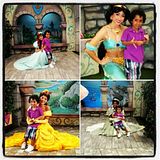 April 25

Hey just sent you the invoice for the top