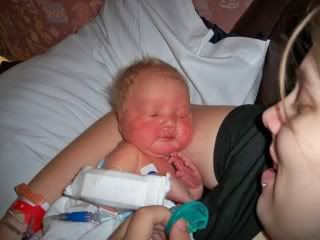 bubbers mom
I have 1 child and live in Stevenson, Washington
January 11

due date buddies?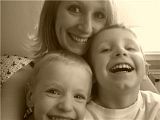 November 9

Honestly? Its been almost 7 years since I've had a baby. My hubby and I were not going to have anymore. But, Surprise! Now here it is and I might be carring twins. I have to start all over and buy all new stuff. I'm actually kinda excited. With my boys, we just had the normal crib, high chair, walker... I don't think we ever used the swing we had. It just took up too much space. I really don't have any advice but to start buying diapers now if you have any extra money. You will go through ALOT. When you have your baby you can alway exchange them for a bigger or smaller size. Baby wipes are a plus too, stock up on those babies. LOL.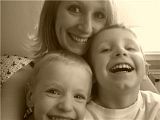 November 2

Hi! I'm Jodi, I also live here in Utah and am expecting in June.This will actually be my third child. I just wanted to let you know if you feel like chatting, hit me up. Take Care and Congrats!
November 2

hey! thnx for the comment! hope all goes well!
Monster Mom
I have 1 child and live in Manassas, Virginia
October 27

Hi, Hope all is well.
October 25

Ur due a wk after me!! :) Im 17 2.. Illb almost 18 when the wee one comes.. :)good luck n keep in touch!! nice 2 hear im not the only 1 not feelin 2 bad!!