*Aryanna's Mommy*
1079 Posts | Joined BG: Oct 21, 2008
Last Visit: 6 years ago
Age

28



Gender

Female



Status

In a Relationship



Location

Cambridge, Ohio



Interest

being with my man, reading, writing, enjoying the seasons



♥Hi. My name is Adrian, I am 21 years old and I have a baby girl named Aryanna Marie Bundy. I am originally from Cleveland, Ohio and somehow (long story) ended up here in BFE. But its where I met the love of my life, and I have no regrets.:wink:
♥ Over all, I say that I get along with pretty much anyone unless you rub me the wrong way. I tend to be pretty blunt and to the point. I think that I am a very nice person and I like to make new friends. So feel free to ask me any questions! My contacts are on the bottom8)
Free siggy sites:
http://forum.baby-gaga.com/about555689.html
BG chat room:
http://forum.baby-gaga.com/chat.php
Pre-Pregnancy Weight: 99lbs

First Month:
-
Did not think I was pregnant, but I really could not keep anything down, especially right in the morning.
-I figure conception was the first week of June, because of EDD.
-First week of June I contracted Pneumonia as well.
Weight:
99lbs
Second Month:
-July 21st-
went to the health clinic. BFP-estimated I was seven weeks pregnant.
-Quit smoking and drinking as soon as I found out.
-I called to schedule and appointment with an OB/GYN. They wouldn't take me until I was 10 weeks.
-I have all day morning sickness. And night.
Weight
:
102 lbs

Third Month:
-August 14th
- they took blood, did first u/s, and weighed and measured me. Also got a script for prenatals.
-I noticed I am a bit more plumper around my abdomen. Have to use a hair tie on my pant button so it isn't so uncomfortable.
-At the end of this month the sickness is wearing off. Woo-hoo!
Weight:
107lbs
Fourth Month:
-August 15th-
I got to hear the heartbeat today. Everything is looking and sounding good. I think that next month I'll find out the sex of the baby!!! I am so excited!
-I get some killer tension headaches, and the morning sickness has gone away. I can drink milk in the morning now!
-My b**bs are getting bigger for sure now.
- I wake up quite often throughout the night to go pee...not so fun.
Weight:
110lbs

Fifth Month:
-October 16th-
-Felt her move a few days before the doctors appointment! Exciting! It felt like a movement of space.This is also when I find out the sex!!
Weight
: 118 lbs

Sixth Month:
-November 11th
- heartbeat and measurement. Everything is looking great.
-My belly is definitly showing. People can't believe how much I am showing either.
-24 weeks-Stomach flu.....ugh. Lasted 3 days.
-My b**bs are bigger than a 38C now. aaah!
Weight:
130lbs
Seventh Month:
-December 9th-
Glucose test. They drew blood. Also found out I am O-, so I had to get an Rh shot. Heard the heartbeat again. After this appointment I start going every 2 weeks.
-Also I feel her move all the time, and very regular.
-I have been getting really weird dreams as well. Eek!
-December 21
- heartbeat, and measurments. everything good. Prescribed iron pill b/c my iron is low. Passed glucose test!
Weight:
135lbs
Eighth Month:
-January 6-
Went in for the regular. Weight, measurement, and the heartbeat. Everything looks good!
-January 27-
Had to reschedule appointment for this date. Was supposed to be the 22nd. Anyways, everything is looking good. Heard the heartbeat, I am measuring where I am supposed to be measuring. I had them take a culture though because of some increased discharge. I tested positive for BV again:x But it is easily fixable with 3 days of antibiotics. Other than that I feel great:lol:
- I feel her move ALL the time. Its a squirmy type feeling and at times I feel like the movie species, haha. James talks to her and he will pat my belly and she will kick and kick and kick. When she isn't moving and she is sleeping, he wakes her up too. Ugh, lol. But I like to feel her move around. I can't believe my eighth is over already!!! After this next 2 weeks appointment the doctor said I will be going every week. EXCITING! James and I are ready to meet our little girl:D:D:D
Weight:
141 1/2lbs.


Ninth Month:
Feburary 12-
Group B strep test. Seems I have gained 40 lbs throughout the pregnancy. Thought it was more. He checked my cervix for the first time. Still closed, thank goodness. James heard her heartbeat for the first time!!!! The doc said I am definitly all baby too. Next week another appointment and another check up!!!8)
Progress?------>
0centimeters
Feburary 19
-Must of passed the group B strep test because the doc didn't say anything to me about it:D He checked me again too. I am getting very excited. Aryanna's heartbeat was 130 for once, but he said that that is okay, so no worries there I guess. I am measuring right and I gained 2 1/2 more pounds...geeze.
Progress?------->
1centimeter:!:
Feburary 27-
No weight gain. No progress on the dilation either. He says that if nothing happens next week...he wants to induce me the following week, my due date week.
Progress-------->
1 centimeter still:?
Weight:
steady 147-148:)
Tenth Month:
:shock:
March
5- Went in...measuring a bit smaller. No weight change.
Heartbeat is 120...he said was still good.
Dilated 2 + he said and still really thick.
GETTING INDUCED MONDAY!!! ON THE DUE DATE!!!:D:D:D:D:D:D:D:shock:

Your name?
Adrian
Fathers name?
James
Are you still with him?
Yes
Were you trying to get pregnant?
No

When did you find out?
second to last week in July 08
Were did you find out?
Cambridge health department
How far along were you?
7 weeks
What was your reaction?
Fear and excitement
Who was the first person you told?
James was with me
How did you tell the father?
I opened up the door and i was crying, he figured it out :)
What was his reaction?
Very calm, but excited

When is your due date?
March 9, 2009
Did you have any morning sickness?
first 3 months, all day everyday
What are your fears?
premature birth
What are you most happy about?
that I am having a baby with someone that I deeply love
Did you want a boy or girl?
either or
What did the father want boy or girl?
Boy
Do you know what your having?
Yes, a girl
Do you have a name picked out?
not really
How much weight have you gained?
i started 99, now I am in my 6th month, and I am 123
Have you felt the baby move?
For over a month now
Are you keeping the baby?
Yes
Do you plan on a natural or medicated birth?
when the time comes i'll find out
Are you scared about labor?
Yes, but i figure if everyone else can do it, i can
What do you think will be the worst part of labor?
contractions, pushing...the whole thing!
Have you taken any classes?
No but ive been reading books
Who will be in the delivery room?
James, My aunt, and James' mommy
Are you having the birth videotaped?
i dunno
Do you think you will cry when you see the baby for the first time?
yeah, I know I will
What do you think the fathers reaction to the baby will be?
probably get teary eyed, but be filled with awe
How do you think family and friends will feel?
excited
♥Just some quotes I like♥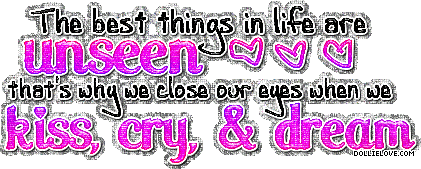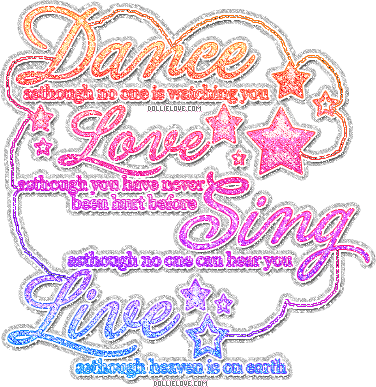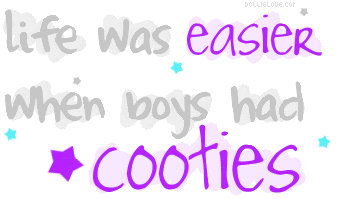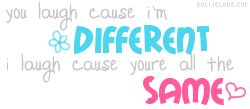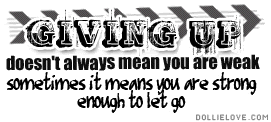 Myspace:
http://www.myspace.com/acasteel
:arrow:Make sure you tell me your from BG:!:
Facebook: