About Me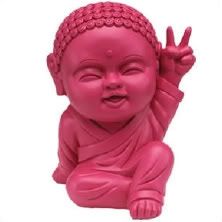 First and foremost I am a b***h! Don't like it tough shit, this is the real world not f**king summer camp! If you don't like what I have to say f**k you! Its my opinion and don't have to appease you! I am quite a stickler for punctuation and grammar, I don't want to have to fry my f**king brain to understand the sentence that you typed out. I guess you can call me a GRAMMAR NAZI!! LOL!! With that said.......
My name is Rhiannon and my life started on June 12th at 9:24am when my son Weston Jacob was born. I am 20 years old and me and babydaddy are no longer together I just couldn't deal with him anymore. I am now with someone else and he makes me EXTREMELY happy and he loves my son like he was his own, I couldn't ask for anyone better. My son was not planned but I would not have had it any other way!! I absolutely LOVE being a mommy!! If you want to know anything else just ask. I am very open minded and love to meet new people and just chat!!
BTW I random PT people all the time, if you don't like it let me know and I will take you out of my PT.
Before I became a mother I was selfish, self centered, irresponsible, careless, and stupid. I had a job, but I continued to call out because I didn't feel like going to work that day or whatever the reason was, I was fortunate that my boss was one of my good friends or else I would have been on my a*s. Since becoming a mother I am no longer any of those things, and I am completely grateful. I can look back now and see exactly where I fucked up at and I can't believe how stupid I was. I was laying in bed last night with my sick child thinking how much I have changed in the past two years and how thankful I am to have my son in my life. I am not even the same person anymore, I am responsible for another life, no longer selfish I barely even think about my self anymore. People try to make me out to be this cold heartless b***h and one of the worst mothers out there, but I know that I am a damn good mother, my son is my whole life. I can be having the worst day and all it takes to make all that go away is one of his smiles or his laugh. It is better than all the money in the world. I do everything in my power to make sure that he has the best life possible. So to everyone in my life or that is no longer in my life because of whatever reason, I just want to say f**k you, I know I am a good mother and you can't change that.
You are 29% Baby Gaga pure or 71% Baby Gaga experienced
No one ever thinks that anything can happen to their children, but it happens everyday. Please keep the closest eye you possible can you on your children when they are around vehicles!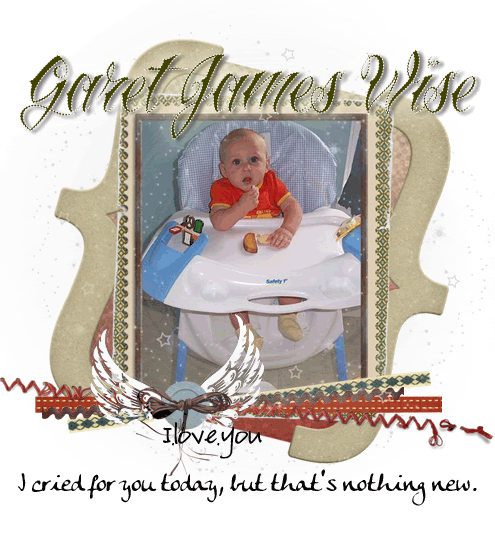 This is a siggy for my nephew, his name is Garet James Wise, and he was 20 months old when he was run over by his aunt (not me) in the front yard of his grandmother's house, he was suppose to be locked in the house for my brother in law to walk my niece out and tell her good bye, but he was extremely attached to his sister and wanted to be outside with her, when his aunt went to leave he had gotten out of the house and he was behind her tires, and she ran over him crushing his skull. He was a fighter though and made it all the way to the hospital and continued to fight for a whole hour after that, but it was just too much for his little body and he was taken from this world, he is truly an angel. This is really hard for me to talk about but I hope that in talking about it will make people more careful when their children are around cars. It can seriously happen to anyone. So please just be careful.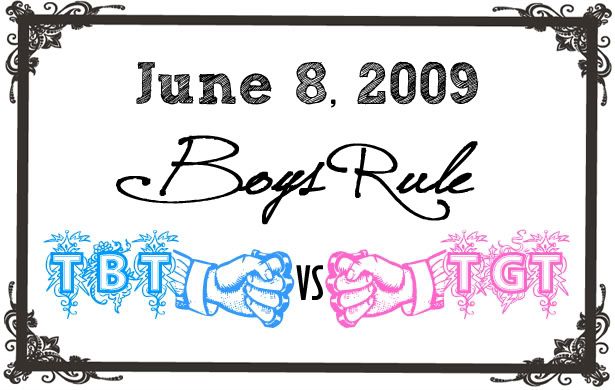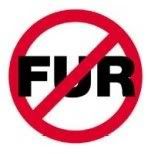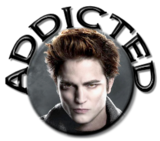 Weston Jacob Brazell
Born June 12, 2009
9:24 am
9 lbs. 5 ozs.
21 inches
Growth:
Birth-
weight- 9 pounds 5 ounces
length- 21 inches
3 days-
weight- 8 pounds 10 ounces
1 week and 3 days-
weight- 9 pounds 10 ounces
length- 21 3/4 inches
3 weeks and 3 days-
weight- 11 pounds 3 ounces
5 weeks and 3 days
weight- around 13 pounds
9 weeks/ 2 months
Weight-13 pounds 14 ounces
Height- 23 inches
18 Weeks/ 4 months
Weight- 17 pounds 9 ounces
Height- 26 inches
24 weeks/6 months
Weight- 19 pounds 12 ounces
Height- 28 1/2 inches
9 months
Weight- 21 pounds 2 ounces
Height- 29 1/2 inches
12 months/ 1 year
Weight- 23.5 pounds
Height- 30 3/4 inches
15 months
Weight-25 pounds 12 ounces
Height- 32 1/4 inches