About Me
I like Art. Learning. Heavy Metal. Tattoos & Peircings. Walking & Adventures! The Beach! Bon Fires &...more stuff. I'm Random. Odd. Blunt. Optimistic. Determined. Feisty. Moody. Creative.

Please,
only
parentank me if you have actually spoken to me...or if you feel you can relate just gimme a shout :) and maybe we cant talk. Thanks!
My spacebar is a peice of crap...if I type like a moron, thats why. I NEVER go back to check for typos in threads. I'm sorry..but I dont have the patience. No I'm not stupid...I write third year university papers alllll the time..thats probly actually why I never check anything here...efforrrrt.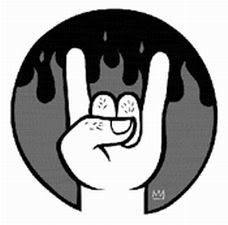 Pro-HOs
I have 1 child and live in Millville, West Virginia
December 13

haha you seeminteresesting too I looove tats I have 8 now!!!! Im not on here too much college, work, kid, hard to find time, and plus I dont like arguing with the crazy hormonal I think Im right about everything on here. lol I'll add you on myspace.
August 11

you look great!
lol well i know im really late on writing you back bu o well lol. but when i signed up for this site i just had a little pregnancy scare but now im 5 weeks prego =]. and yeah i don't even turn 18 till june a couple weeks after my baby due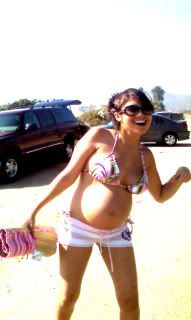 September 3

aww ur daughters cute..im crystal too
August 24

I'm doing good. I can't wait until my baby comes.
August 23

Aww...Libbie is so A-D-O-R-A-B-L-E!
oh and I'm having a babygirl! Her name's Adrienne Marie :)
Aww you'r baby is SO freakin cute!!!! And Thanks. I actually started like, mommy mode a few months ago :D I'm not immature and crap like the other girls, even though I do know a few teens that are pretty mature too!
Hey, my pegnancy is good :) Uhm YES! lol!
August 16

thank you very much :) haha, i got the idea from another g**l o* here.
August 15

Its been going pretty good so far. I really hope my baby decides to come on her due date. lol
Dani&Mason
I have 1 child and live in Calgary, Alberta
August 14

I have the same Johnny Cash onesie as you! I also have one that says "Johnny Cash: Crawl the Line"