Moushax37
963 Posts | Joined BG: Oct 28, 2008
Last Visit: 5 years ago
Age

29



Gender

Female



Status

In a Relationship



Work

Retail



Location

Colorado



All my sons pictures are at
http://photobucket.com/babyjonathon
My beautiful son was born March 30th 2009 at 7:21 pm. He weighed 6 lbs 7 oz and 20 3/4 inches long. Im so unbelievable grateful to have him in my life! Hes the amazing gift I could ever ask for! Ill cherish every second I get with my son! He is so perfect! <3<3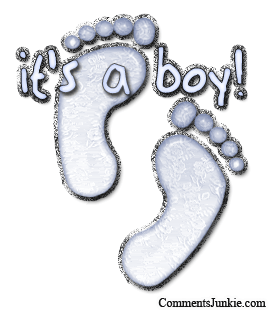 PREGNANCY SURVEY!
About You:
Name?: Michelle
Age?: 21
Height?: 5'5
About The Father:
Name?: Jon
Age?: 22
Height?: 5'8 or something?! lol not sure
Are you still together?: Yes. Itll be 3 years Feb 4
About Your Pregnancy:
Is this your first pregnancy?: 2nd. First pregnancy miscarried at 8 1/2 weeks
When did you find out you were pregnant?: July 17 08
Was it planned?: No
What was your first reaction?: I was kind of surprised, happy.. nervous
Who was with you when you found out?: Just me, I went to the doc for other issues
Who was the first person you told?: I sent Jon and my Mom a text at the same time...
How did your parents react?: My mom wasnt too happy at first, now shes very excited :) And my dad is just being my dad... kind of doesnt get too excited about babies
How far along are you? 21 weeks 4 Days (Nov19 08)
What was your first symptom? I found out when I was 3 weeks and 6 days by a random prego test at the doctors. They first told me it was negative, then pulled me back in the office to tell me it was positive. I had been cramping for about a month, even before I conceived, so I dont think that was much of a symptom. After I knew though I noticed my heightened sense of smell and food aversions. Everything was VERy different from my first pregnancy.
What is your due date?: March 28th, 2009
Do you know the sex of the baby?: Yes
If so, what is it?: Baby Boy <3
Have you picked out names?: Yes
If so, what are they? Jonathon Justin (first name is after daddy, 2nd is after my brother)
How much weight have you gained?: So far about 13-15 pounds...
Do you have stretch marks?: No
Have you felt the baby move? YES! I absolutely LOVE the feeling. It is unlike anything you could ever imagine! Jon felt his son the first time just the other day. Ive never seen him smile so big. When I was laying still we could see quick little kicks and rolls too.
Have you heard the heartbeat?: Yes, I rented a doppler around 10 weeks because I have been SO paranoid with this pregnancy. I guess thats what a previous miscarriage will do to a girl.
About the birth:
Home or hospital birth?: Hospital
Natural or medicated birth?: Not sure. Ill see when the time comes.
Who will be in the delivery room with you? Jon and my Momma probably.
Will you breastfeed?: Yes. Thats the plan at least.
Do you think you'll need a c-section? I hope not. So far he likes to lay on his head already lol but I know its too early to tell if hell be in the right position.
Will you cry when you hold the baby for the first time?: I can pretty much guarantee I will. I almost do just thinking about it :)
What's the first thing you might say to him/her? I love you SOOO MUCH!!
Would you let someone videotape the birth?: I might let my mom or Jon tape it. I dont necessarily want to show the world, lol.. but I think its an amazing thing and I want to be able to see it for myself when im a little more coherant :)
Are you excited about the birth, or scared?: Excited. I figure if billion of women can do it, especially the millions that had to do it without meds, than its what we as women are meant to do