Mommy Tisler
731 Posts | Joined BG: Oct 29, 2008
Last Visit: 5 years ago
Age

27



Gender

Female



Status

Married



Work

Homemaker



Location

Rancho Cucamonga, California



Interest

Beach, River, Glamis, Camping and Family!!



My name is Michelle I'm an all around southern Cali girl. I have 1 daughter born july 5th 2009 at 8:48 pm 8 lbs 6 oz and she's amazing. I'm married to the most awesome guy ever and I love our lil family.
UPDATE 1-24-09
It's a GIRL !!!
We just found out today and we are soo soooo excited. Her name is:
MADDISON MONROE TISLER!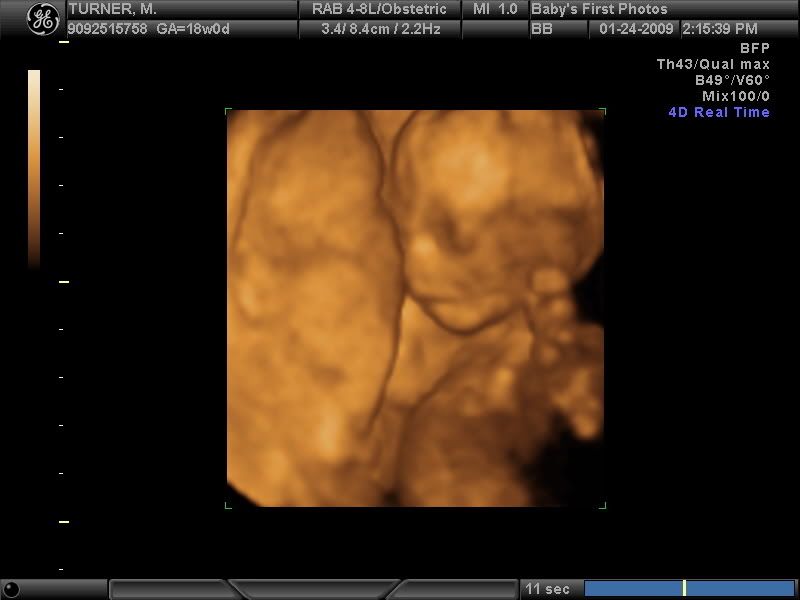 About You:
Name?: Michelle
Age?: 20
Height?: 5'1
About The Father:
Name?: Thomas
Age?: 22
Height?: 5'8
Are you still together?: Yes and getting married March 7th 2009
About Your Pregnancy:
Is this your first pregnancy?: Yes
When did you find out you were pregnant?: October 2008
Was it planned?: Nope
What was your first reaction?:Omg I'm going to be a Mommy :)
Who was with you when you found out?: My Hubby
Who was the first person you told?: Thomas
How did your parents react?: My mom was soo excited... grand baby # 2 Yay!
How far along are you?: 15w. 3d as of 1-8-09
What was your first symptom?: My b**bs we're killin me they hurt so bad
What is your due date?: June 27th 2009
Do you know the sex of the baby?: I find out January 24th!! Can't wait
Have you picked out names?: Yes but now I'm starting to change my mind.
If so, what are they?:Brody Neal Tisler or Maddison Nicole Tisler
How much weight have you gained?: So far 6LBS
Do you have stretch marks?: Not Yet
Have you felt the baby move?: I'm not sure.. I've felt some fluttering but I can't tell if it's the baby.
Have you heard the heartbeat?: Yes and I cried
About the birth:
Home or hospital birth?: Hospital
Natural or medicated birth?: Epidural please!
Who will be in the delivery room with you?: Thomas and maybe my mom
Will you breastfeed?: Yes
Do you think you'll need a c-section?: Idoubt it but I hope not.
Will you cry when you hold the baby for the first time?: Heck yes tears of joy
What's the first thing you might say to him/her?: Hmm I'm not sure. Probably I love you
Would you let someone videotape the birth?: No thanks
Are you excited about the birth, or scared?: Excited to see my baby but scared of complications.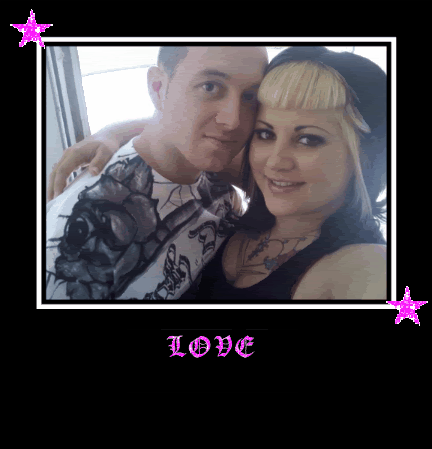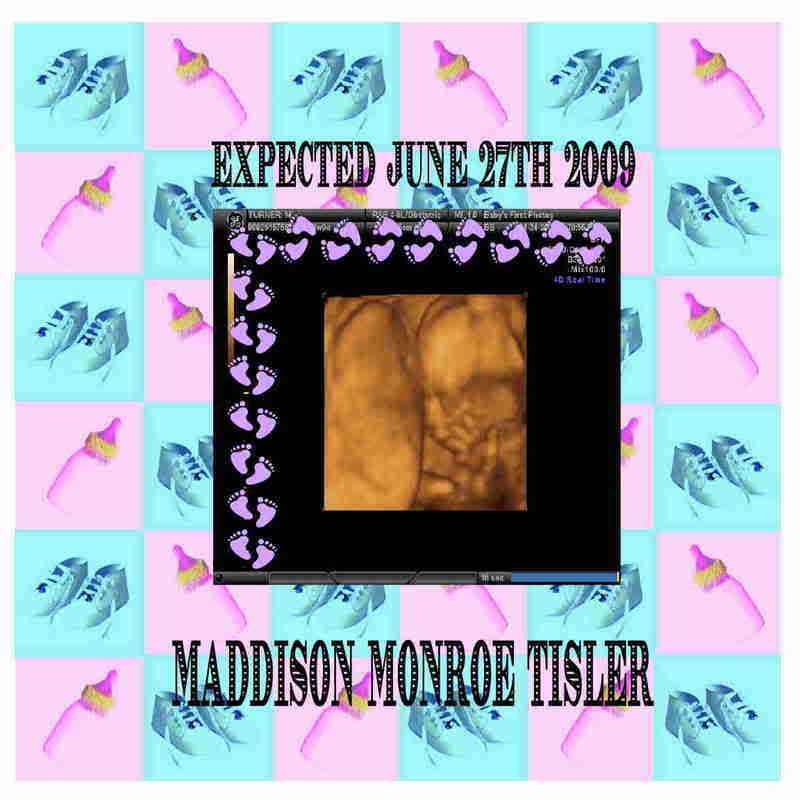 Update: July 9th 2009
Maddison is finally here !!!!