About Me
I am a 25 year old mommy of three. Pregnant with number four. I have been married to my wonderful husband since the day we both turned 20 which was on June 18, 2005. I love him more than most anything in this world. My kids are next in line. I am blessed by God in so many ways, but my favorite is the fact that I get to be a stay at home mom. It is the most wonderous thing to wake up to my babies beautiful faces each and every morning. My son, Garyson Charles Early Smith, was born on 04-06-05 and is an absolute joy. He is a total boy which makes life here a little crazy, but he is perfect for our family. My daughter, Porter Mihayla Rose Dumford, was born on 10-17-06 and has the sweetest tempermant of any child you will ever know. She entertains herself completely most of the time and is just an angel 99.9% of the time. Number three is Thatcher Alexander Warwick born 05-08-09 and he, by far, has been the most awesome baby with an amazing attitude and insanely sweet disposition. Our life is so much brighter with all these kids running around. We are expecting number four September 26th, a girl ~ can't wait to meet her!!
February 19

Lol. Nope, that was my last pg. I just need to change it. Just updated my profile a few days ago from nearly three years ago!
February 18

I saw in a thread and I just wanted to ask.... your avi is that your belly now??? cuz wow girl thats amazing you are showing alotand you are two months behind me!! hehe love!! My belly is about that big too im 16+ weeks though and i thought i was big for 16 weeks!! haha congrats!! <3 <3
June 12

i hear you are progressing quite nicely!! goos for you. I am playing softball this year and i amreally hoping the constant excersize willhelp me concieve...arrgh waiting is agony! ♥ mrs koelker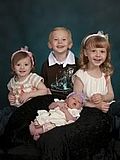 April 9

8 cm!!!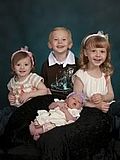 April 2

All I know is it freaking hurts.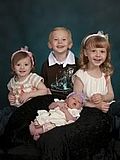 April 2

The only reason I'm going that way is because my hubby works out of town.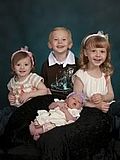 April 1

Oh I have the bh also bad this time and I'm starting to think my bladder is never going to forgive me hehehe.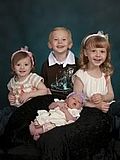 March 31

Not to much longer!!!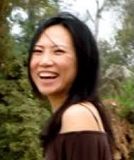 Jade :D
I have 33 kids and live in Cape Town, South Africa
February 13

thanks mama - and good luck with your little one!
February 11

Should I go ahead & relist the clothes ?
February 11

OMG 82 days!! ur getting close!! ur belly looks awesome, good luck!!
February 11

Hey! Please PM me back when you get the chance . .