July 17

awwwwwwwwwwwww thank u!
September 21

Just a normal Kodak digital one. :)
September 7

HEY GIRL...ITS BEEN ALONG TIME SINCE I HAVENT HEARD FROM U...I HAVENT BEEN ON MYSPACE N SO LONG..BUT I AM ON FACEBOOK NOW...
January 16

thank you she is getting sooo big !! and a terrible too at an early stage!
O we will prob go my grams like every year lol its tradition & have a lil xmas dinner and open gifts :D its great cant wait to spend my first christmas with my child :D
:D ty back hes just learning to crawl its so awesum lol & doing anything fun 4 xmas this year?? can i ptank u mami??
your LOs are super super cute <3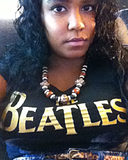 October 29

Thank you love!! <3
★Jai★
I have 18 kids and live in New York
October 7

thanks
October 2

happy birthday mama .
September 21

Thanks :) They may be cute, but they are a handful, lol.