About Me
My name is Darlesha .I'm 21 years old, married and pregnant! Ihave been marriedfor a little over a year. We got married9-14-07.I go to school full time and work part time. We found outI waspregnant on 8-20-08.This is my first and both my husband and I are so excited! All I can say is that I'm really loving my life right now. I'm due April 27, 2009. I might get lucky and have an early birthday present. My birthday is on the 18th of April. I JUST CAN'T WAIT!!!!
UPDATE: Well I just came back from my ultrasound and I found out that I'm have a little boy!! I am so excited to finally find out! My husband is very happy because he wanted a little boy.
MyHotComments
MyHotComments
May 9

happy mothers day!
February 5

I am soooo sorry! I just logged on to my profile for the first time in forever!! You had sent a message about having a lot in common-you probably don't remember, it's been so long! I was due April 27th but they have changed my due date to the 16th. How are things going for you? Where in Toledo are you? My family is from there and my husband and I are planning on moving back this year.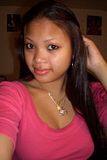 tina ♥
I live in Boston, Massachusetts
January 7

thanks for parentanking me [: although i don't know how this all works! congratulations on your babyboy! you're due on me&my hubby's 3 years and 4 month anniversary lol.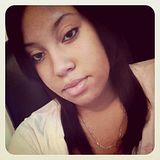 Nek
I have 1 child and live in Columbia, South Carolina
December 27

<b>and same to u to</b>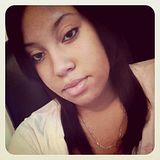 Nek
I have 1 child and live in Columbia, South Carolina
December 27

<b>thank u</b>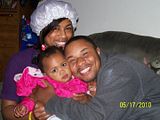 C.A.M + 1
I have 17 kids and live in Pikesville, Maryland
December 4

Congrats On The Pregnancy Hope All Is Well!
December 4

Hey girl congratulations on the baby!! When do you find out what you are having?? Have any name ideas yet? You and your hubby are such a cute couple! I bet your baby will be adorable. Well feel free to talk to me anytime, I'm on here a lot more often than I probably should be lately, lol. -Amy