November 19

Thanks yeah it is really cold compared to texas i would never live there tooooo hot for me i would DIE....LOL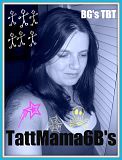 May 27

<i>hey hun i havent seen you around my board in a long...you should drop by :D</i>
April 23

It's "avent" i got it at babiesRus. they have A BUNCHHH of those :]
April 14

i'll try and post a few pics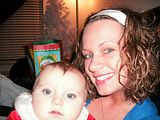 April 14

our babies are really close in weight and age! lol he was born 2-27..my edd was 3-6 my son was 7 12 at birth 8 pounds even at 5 days 9 15 at 4 weeks and ill let ya know what he is at 8 weeks in 2 weeks! lol ur son is adorable btw!
April 14

the girls are doing great. thanks for asking. they have been keeping us very busy... i'm tired daddy's tired, but were making things work. how are you doing?

April 8

yeah in some ways. but they are both laid back and thanks
April 8

Hello Shanna, it's nice to meet you and I have to say your son is such a cutie!!! T:):D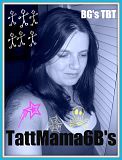 February 11

Hey girl; i dont know if ya forgot but your blinkie is done on my site :D just thought i would remind ya :D
January 9

That's prety much exactly how I felt. It would start with a tiny pain in my chest and then grow into this huge pain. It would become hard to breathe, seemed like the room got really hot, then my back would start hurting. Right in the center of my rib cage it felt like someone just put their hand in there and was squeezing it as hard as they could lol.
January 8

Hi! I just got back from my doctors appointment and asked them about the pain. My dr wants me to keep tracking of what I'm eating and of when I get those pains. He said if it is your gull bladdar it will most likely happen sometime after you eat, especially when eating fatty foods. Maybe try to keep track and take it to your doctor too? He also said to buy some over the counter zantac to see if that helps. if not, he is going to schedule an ultrasound for my gull bladdar.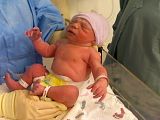 December 10

I'm also engaged to the most amazing man and like you we have been together for 2 in a half years maybe a little more since we got together in May of 05. We're also expecting our 1st and hes going to be a boy. I'm so excited. I cant wait for him to get here.... Its good that you are going to stay in school. Like you said it will be hard but if you want it bad enough you can do it.