June 19

im due on december 19th as well !! good luck
December 13

Aww thats brilliant, I've got my second scan on Monday so well get to find out for sure that everythings going good, I'm soo excited. My bellys all squishy haha, it was very hard for most of my pregnancy with Emma so I guess my bodies just a bit more used to whats happening this time around.
December 11

Congratulations lady :D We're due on the same date!
December 4

I guess I get too anxious about it. Lol.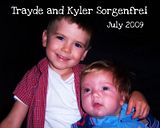 November 18

just call your OB and schedual one over the phone. just tell them you need one for your medicaid and they will schedual one ASAP. you don't have to wait till your appt.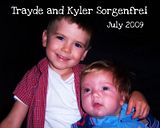 November 18

hey, Lol! we have the same due date so we are the same amount of weeks along.;) 15weeks. when you get your ultrasound we may end up a couple days apart. You will probably be able to tell the sex if it's in the right position. Just ask when you go. And I was on Medicade with my first son. so i know how that goes. plus my big bro actually works for them now.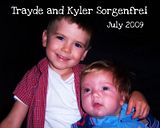 November 17

We have the same due date!