.free.
I have 2 kids and live in Arkansas
February 21

I am :D Don't know how active I'll be though, because we'll be moving in April and we've got a lot of crap to take care of :? Lol moving s***s but its gonna be awesome
.free.
I have 2 kids and live in Arkansas
January 20

I don't mind! :D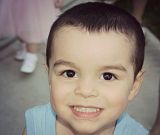 November 16

Thank you hun!! :)
November 13

Thank you :) Glad you guys are doing well, I see your making bows, I checked out your website and they are super cute. I may have to order some :)
November 9

Thank you dear, i'm doing okay. I'm home, but Savannah had to stay in the NICU, she turned blue and had trouble breathing for some reason unknown why. So they are doing more tests and waiting 48 hours and giving her antibiotics to determine what exactly is causing the problem :( How's your kids? I see how big they are getting!! :)
January 9

awh, well thank you!! that is too nice!
December 13

no problem I liked your santa letter idea... =]
September 1

Doing great, he's 2 1-2 now, busy and so smart!! He's talking in almost full sentences, brushes his own teeth, cleans up his plate after dinner, and we are working on potty training lol Glad to hear Kaitlyn and Aiden are both doing great as well as you. It's been crazy lately with work, when did you guys start back to school?
August 31

Hey there, long time no talk! How are the kids doing?
Kathy+2
I have 1 child and live in Denton, Texas
June 22

we couldnt believe he was like really?? we only did it oncee!!! hahaha Im feeling great I dont have morning sickness, I dont pee every two minutes, my b**bs do hurt and they are getting bigger, for a while I tought I had a false positive until I was on a small car accident and had to go to the hospital, they did an ultrasound and I am pregnant :D Kait and Aiden look soooooo cute
MzDENISE
I have 1 child and live in California
May 8

Thank You :D
★Jai★
I have 18 kids and live in New York
March 19

AWWW THANKS BOO :)