About Me
I had my baby Antonio Alessandro June 10th 2009 (right on his due date). I had 11 hours of labor. It started out at 8:30 pm while watching TV with my boyfriend. I had intense back pains and thought that i needed to use the bathroom. I started bleeding shortly after. I was admitted into labor and delivery around ten. By then i was 6cm dilated. The back pain was too intense for me so i got an epidural. I dont regret it at all lol. I started pushing at 6 am and continued until 9:40. They needed to use the vacuum extractor but not for too long. He was born at 18 3/4 inches and 7 lbs 8 oz. I love him to death!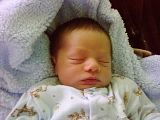 July 7

hey!!!! i havent been on in a while but congrats he is jus toooooo precious my lil guy was born 3 days before him! june 7th haha how do you like bien a mommy??? i love it hes sooo great it's wonderfull!!! well congrats and i'm super happy for you.ima upload some pics right now!!!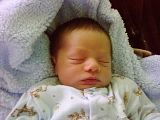 April 5

hey wats up how are you doin!!! hows ur baby growin i kno my lil man is grown pretty good at least i can feel it and hes not shy to kick either hahaha i'm only on here for a sec but do you have any new prego pics up??? i dont yet but i have a 6mon. and 7mon onethat i have to uploadhaha i'm kinda slackin but i hope your doin good and hit me up when you get a chance k ttyl peace.....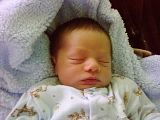 March 17

haha wait till there here then we'll be sayn how we really dont get no sleep hahaha...i like the name antonio also thats actually my bf's dads name ha but were not usin it tho were naming him isaiah!! i love that name! i have my next appt. on thursday and at my last appt. my doc said i could see my baby so i'm going to make sure to remind them to do a sanogram!!!! lol i wanna see the lil sucker that keeps jamming my stomach with his lil foot haha. but i'm glad all is well and i'll talk to you later!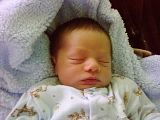 March 13

hey wats up how are you doin long time no talk.....hows the baby i bet he's movin a lot now i kno mine dose it's so much it's really cool and weird at the same time ya kno...lol well get back at me when you get a chance k take care ttyl o and have you thought of any names???
February 25

Thank you for the PT back (: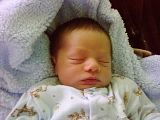 February 11

OMG how exciting you got wat you wished for!!!! yay boys are sooo great and less money and drama ahhaha so now you can choose all boy stuff and boy names it's soo much easier my cousin is a month behind me and he husband dosent wanna kno what they are having and i think she's crazy hahaha i had to kno and the anticpation that goes into it s***s ahah i think the last few mins beofre our schedueled time were the worse because they took sooo long and i jus wanted to get in and find out already haha...i really liked that appt. cuz i thought seeing almost every part ofhimwas hella his lil bones and his brain and spine and all that was awesome! well congrats again i'm so happy you got wat you wanted! keep in touch and pretty soon we will see which lil boy gets here first haha!:D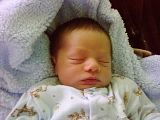 February 8

hey so is there a hot dog or a hamburger in there lol cant wait till you find out! how you feelin??? and dose it keep you up at night mine dose he's deff. a mover haha it's great tho...but ya i wanna kno for you already hahaha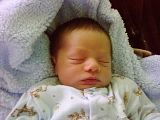 January 29

aww thats so great! i kno i got lucky i had my apt on a tuesday i think then right after i called the hospital to schedule an app. and thankfully they had an opening on the monday right after so last mnonday! i was so happy and it's soooo exciting when you go there and jus to kno you get to find out any minuet! good luck and for sure let me kno!!!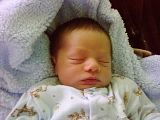 January 28

hey jus wanted to tell you the good new i'm havin a boy!!! how bout you wasnt sure bout the thing above but are you havin a boy also??? well hit me back when you get a chance!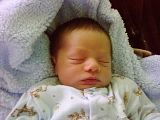 January 5

hi again! yes i HAVE to kno the sex...haha but i'm not hopeing for either jus whatever i get and a healthy one!! how bout you do want anything specific??? well you keep me posted and i'll keep you posted! lol and i wanna know when you feel the baby move k cuz it's crazy and exciting!!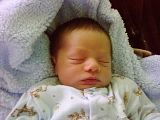 January 5

hey i jus wanted to say congrats your about 4 days ahead of me but i was reading your survey you have and have you still not felt it move??? jus wonderin cuz i have and it's crazy:shock: lol but ya once again congrats and take care ttyl kathryn!
December 23

wow lol. I've NEVER heard that as somebodys name before lol