About Me
I joined Baby Gaga on Aug 25th 2007!
I am the mother of an angel! I miscarried at 17 weeks on June 9, 2007. I'm a single mother to my baby girl named Shayla Makenzie born on May 9th!! She is my world!! She is so georgous!! Who knew you could love someone so much that you jus met!! I absolutely love being a mom!! It's the best!!!!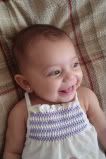 Maddy's mom
I have 2 kids and live in San Antonio, Texas
May 26

Just wanted to let u know ur baby girl is super adorable! Congrats! Shewas born early? I saw ur due date was June 1st. What happened? She is real beautiful though. God bless xoxo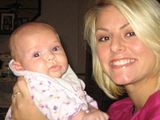 March 3

I'm naming her Harper Rayne. McKenzie was one of the names I loved. Congrats on the little princess! Let's just hope for your boyfriend's sake she doesn't come out a prince instead...that tattoo removal hurts I hear! J/K...I'm sure she will be a perfect little girl!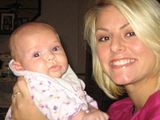 February 24

We have the same due date so I thought I would say hello and see how you are doing!!? I used to live in Louisville as well.
♥Amanda♥
I have 17 kids and live in Toronto, Ontario
June 27

aw thank you :)
Jamz
I have 16 kids and live in United Kingdom
June 5

Hi im Jamie, how are you? x