jessikins♥
I have 2 kids and live in Virgin Islands
May 8

Heyy girl! The Boy's Team is back. Come say hello when you get a chance! <a href="http://forum.baby-gaga.com/about611670.html">http://forum.baby-gaga.com/about611670.html</a>
March 3

hey girl! Just wanted to drop by and say hey! Alice just turned one :cry: miss seeing you around, come back now, ya hear? :lol:
August 18

We're doin' great lol!! Thank you! We were at my mom's house, and my mom let her crawl around naked, so she peed on her floor, not mine :P:P LOL!!!! Miss seein ya on here, girl!
August 18

Hey momma!! Just wanted to drop in and see how you're doing? How's the babe doin?
TiaTKO
I have 1 child and live in Farmville, Virginia
June 24

Where have you been hiding lady!? I hope all is going well for you and stays that way! :)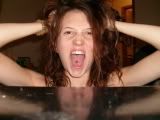 June 12

Thanks Stace. Luff you. :)
Viktorya
I have 3 kids and live in Michigan
May 31

I miss you.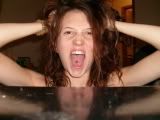 May 4

I know how that goes. lol. D and I are doing good. He's 3 months old today! :)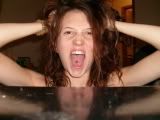 May 1

How is life with the new bub???? I miss you!!

April 19

We are going to Cedar Point this summer! :) I've decided. :wink: & We have a Zoo date too!
April 19

You never talk to me you hooker
April 17

cONGRATS ON YOUR NEW BABY BOY