JennTwinsPlusOne
432 Posts | Joined BG: Nov 22, 2008
Last Visit: 4 years ago
Age

29



Gender

Female



Status

Married



Location

Elizabethtown, Kentucky




Kids

2



Due

May 13, 2012 (girl)



ABOUT MY PREGNANCY:
Name: Jenn
Age: 25
Is this the first child?: Nope - my third.
About the daddy.
Name: Nate
Age: 28
Is this the first child?: Nope - his third.
Finding out.
What day did you find out you were pregnant?: It was in October I believe...
How did you feel when you found out?: Excited
Who was with you?: My husband & our little ladies.
How did the daddy react?: Excited
Telling the grandparents.
How did your parents react?: They were thrilled
How did his parents react?: They were also thrilled
How often do they call to check on you?: About once every two weeks.
About the pregnancy.
When is your due date?: May 14th
How far along are you right now?: 26 weeks, 3 days.
Have you had an ultra sound?: Yes, 2.
Have you heard the heartbeat?: Yes
Sex of the baby.
What do you want. Boy or Girl?: A boy
Do you know what you are having now?: Yes, a girl
Are you happy with what you are having?: Of course - as long as it's healthy!!
About the birth.
Who is going to be with you? My husband
Are you going to video tape it?: No
Natural or medicated?: Medicated
Do you think you will have a c-section? Hope not.
Do you think you will cry when you first hold your baby?: No, I'll smile!
Do you know what you will say to the baby when you first hold it?: Happy Birthday!!
Are you scared about the labor?: No.
Names.
Do you have a name picked out?: Yes, McKinley
Is your baby going to be named after anyone?: No.
Did the daddy help pick the name?: Yes.
Other random questions.
Have you felt the baby move?: Yes.
What was your first symptom?: Missed period.
What is the babys room theme?: Flowers & polka dots - pink, brown, and lime green
Are you ready to be a mommy?: Yep!! :)
What do you think the baby will be a "daddys girl/boy" or a "mommys girl/boy"? Daddy's girl - just like our other two!
Was it planned?: Yes.
How much weight have you gained?: 11 lbs. so far!
Do you have stretch marks?: Not yet!
Home or hospital birth? Hospital
Will you breastfeed?: Probably not.
Are you excited about the birth, or scared?: Excited to have our new addition here!!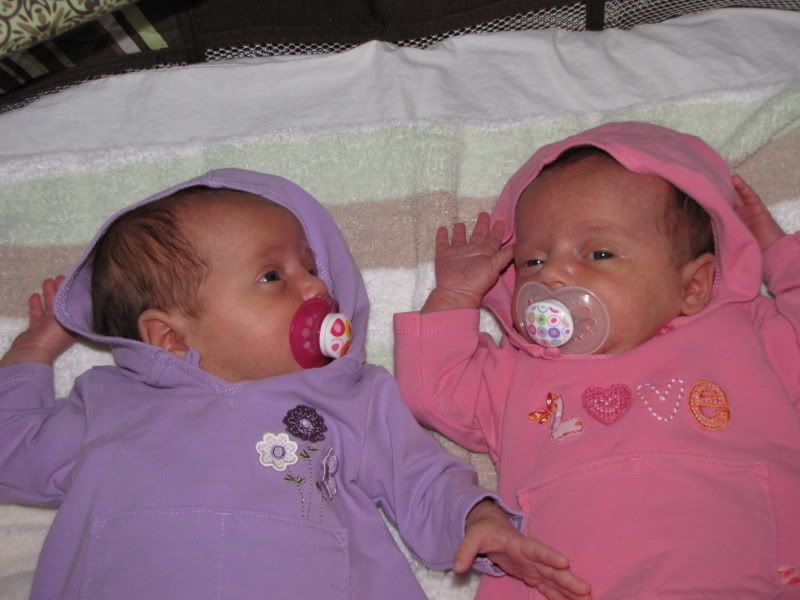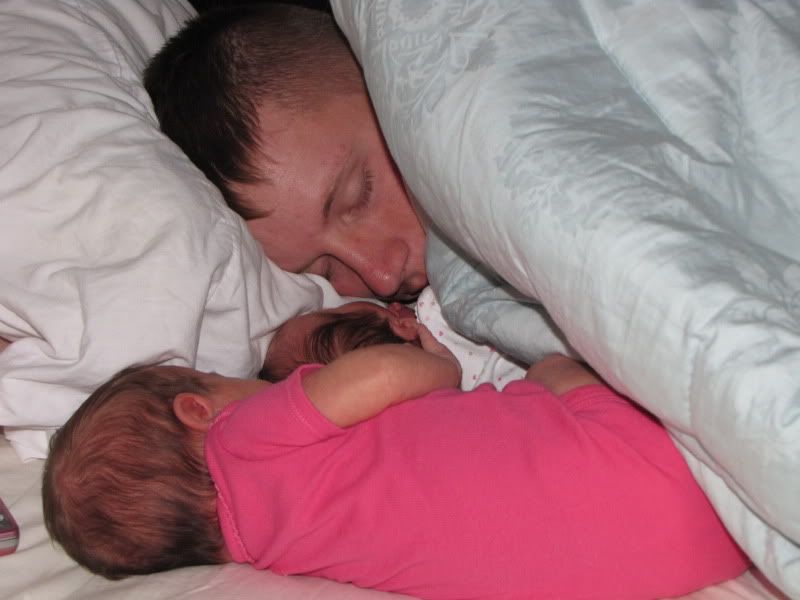 Payton at 2 months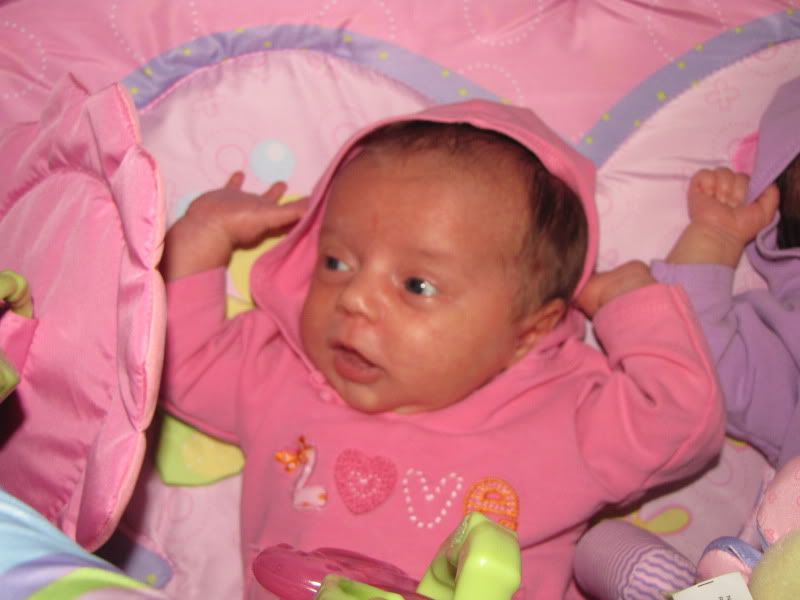 Hailey at 2 months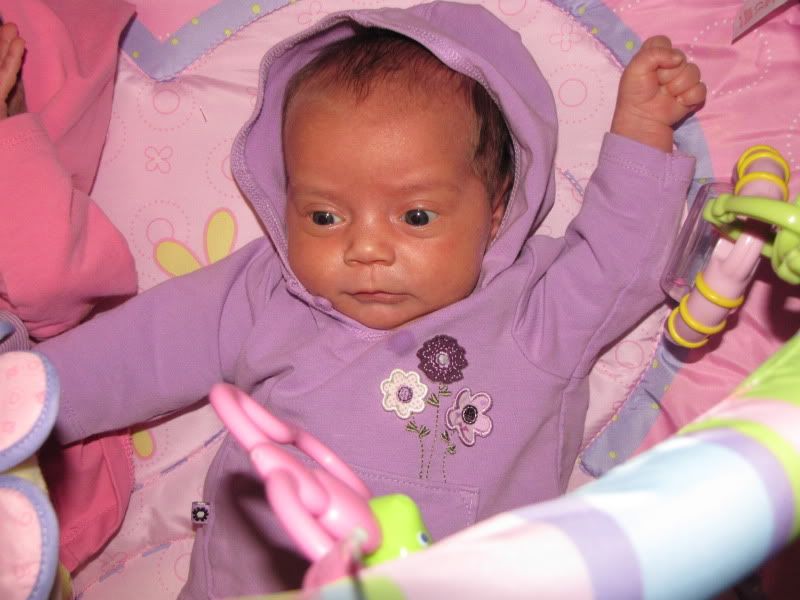 Payton at 6 months :)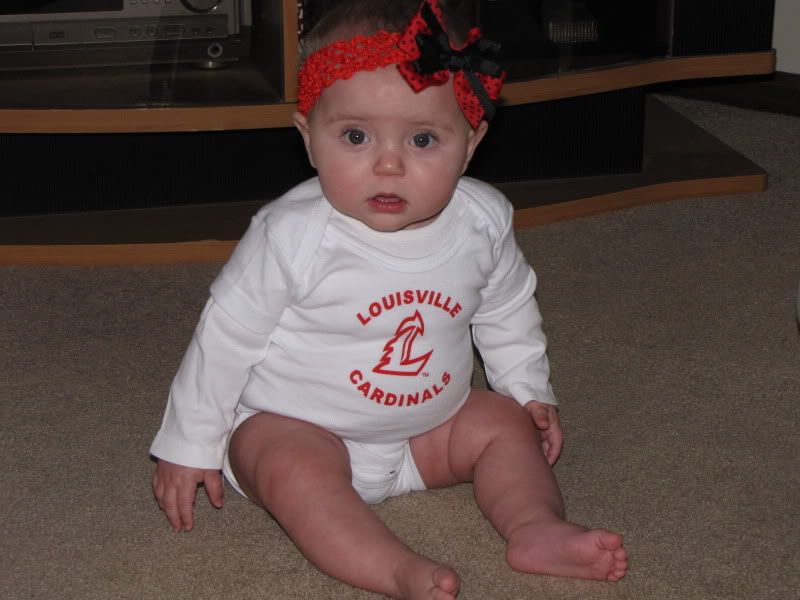 Hailey at 6 months!! :)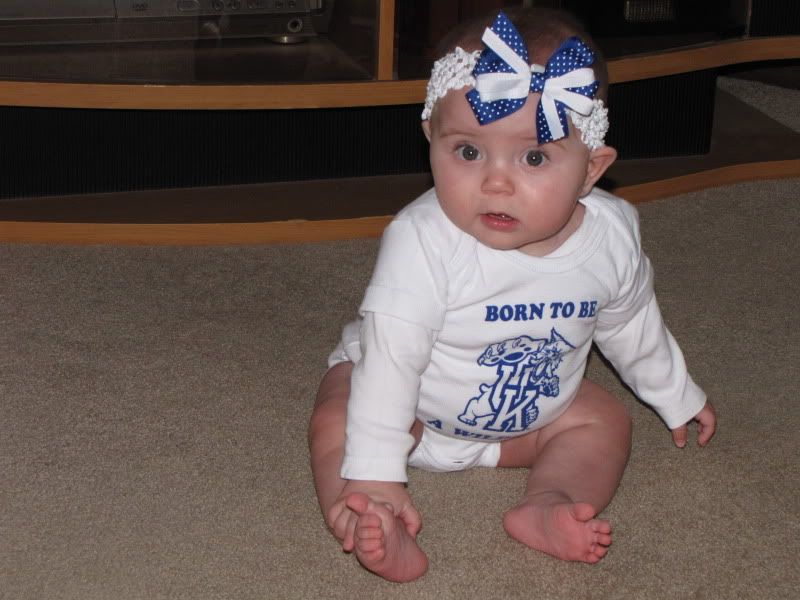 Payton & Hailey at 2 years old